December 1, 2009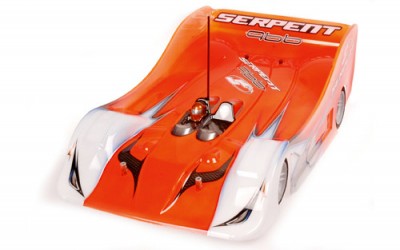 Having shown you the first CAD images of the new Serpent 966-e last week, today the company has released photos of the final product together with full information on this new car. Sharing the complete racing chassis with its gas-car brother, the Serpent 966, it features independent suspension, fully adjustable set-up and a 3 belt-drive system. The challenge of this project was to arrange the layout of all electronic components in such way that the optimal car balance is maintained. This combined with putting all components as low as possible in the car, for lowest center of gravity and to make sure the body can be mounted without cut-outs for improved aerodynamics.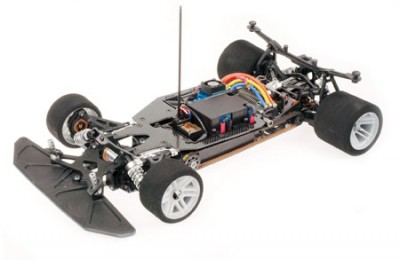 Serpent decided to create a purpose made holder in which the batteries, 2 complete saddle packs, are held securely in place and at the same time have the right weight balance. This holder consist of a bottom mount, bottom bracket, middle bracket and top-plate. Its topped of with a strong CNC machined carbon fibre radio plate.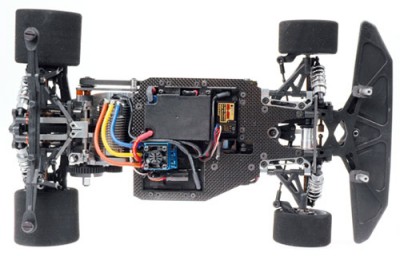 The middle bracket offers enough space for the most commonly used speed controllers, even very big ones, together with the receiver and switch, while the middle section has been designed in such way that the cables are short, well hidden and protected to create a nice, clean finish.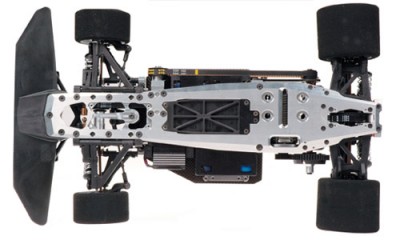 The motor mount is a sturdy, precision CNC machined and anodized T6 aluminium design, which keep the brutal forces of the brushless motor well under control. The motor plate connects in the front to the anodized aluminum radio plate bracket and in the rear to the aluminium 2-speed bracket. A very strong, torsion free and very accessible structure.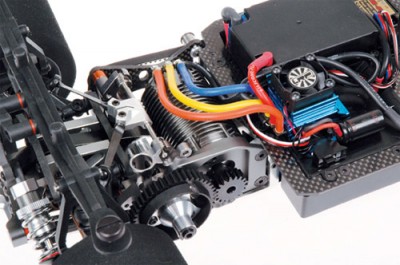 The direct drive system consists of 17, 18 or 19T gear pinions, combined with 44, 45 or 46T gears.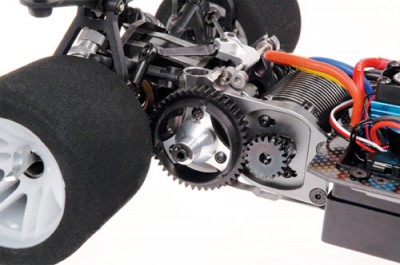 Source: Serpent [serpent.com]
---