January 19, 2010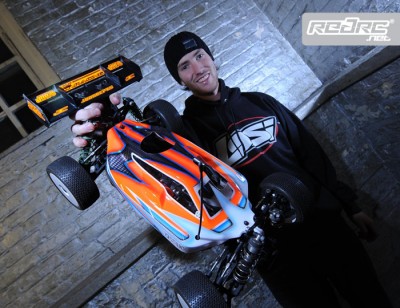 After much speculation about his future Horizon Hobby UK are pleased to confirm that former 1:10 electric off-road national champion Lee Martin has chosen to run a Losi 8ight 2.0 for the 2010 season. Having driven for Team Associated last season, Lee took part in the recent Nitromania X event using the Losi 8ight buggy and must have liked what he drove. Losi European team manager David Spashett had this to say about the deal:
Despite concentrating his efforts in 1:10 off road for this year, Lee wanted to continue racing 1:8 nitro off-road and needed a car that is consistently fast and totally reliable everywhere and he concluded that our Losi 8ight 2.0 fits the bill perfectly. Lee is a very respected racer who is fast and consistent and we look forward to him having a very positive impact with us in the events that he attends this year.
In addition to the 1:8 off road deal, Lee will also contest the Losi XXX-based Atomic Carbon CR2 car in 2WD electric until such times as his main chassis sponsor has one of their own for him to use.
Source: Horizon Hobby UK [horizonhobby.co.uk]
---