February 4, 2010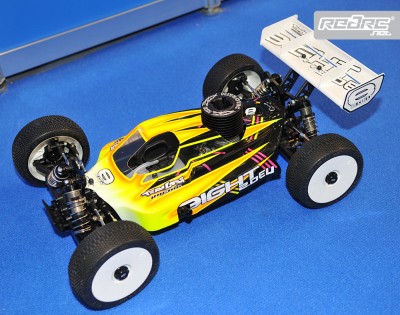 On the Horizon Hobby stand, Team Losi are displaying their new 8ight EU 1/8th scale buggy. Using information and input from their European team drivers, Darren Bloomfield, Yannick Aigoin and Martin Bayer, the US company have come up with this new kit for Europe. Sporting front aluminium caster blocks, more inclined kingpins, new shock pistons, diaphragms, springs and sway bars, this new chassis is ready to tackle the faster flatter tracks in Europe. New front and rear shock towers and a new body shell finish off the changes. Available as a kit it will be sold in Europe and Australia only.
Losi 8ight EU Full Feature list
– Aluminum king pin spindles and carriers that feature 5 degrees of inclination and 12 degrees of caster for improved steering control
– Front and rear shock towers that feature additional laid down shock locations to improve vehicle handling by smoothing out vehicle response on high speed tracks
– 15mm Vented shock caps and foam bladder compensators for increased rebounding ability to the shocks and improved pressurization during temperature fluctuations
– Adjustable front and rear hinge pin braces offer multiple tuning options with sixteen adjustment cams on the rear brace for quick and easy adjustments
– A redesigned 8IGHT 2.0 European-style body creates more down force on high speed European tracks
– Eight differently sized metal servo inserts are included for steering and throttle to eliminate servo horn issues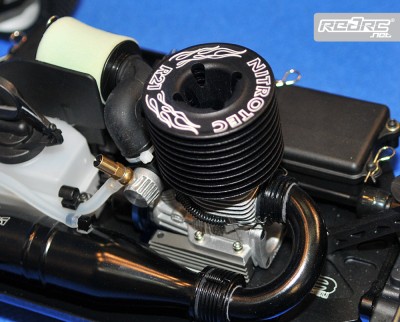 Seen mounted in the new 8ight EU is the new Italian produced Nitrotec R21 3.5cc buggy engine. This new sub brand from Horizon Hobby offers good speed and power combined with a low entry price.
---