March 6, 2010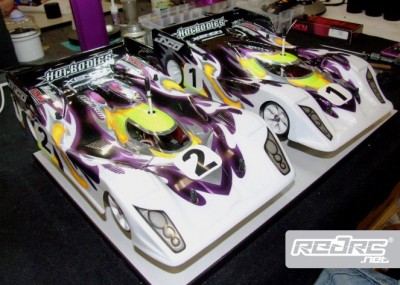 Saturday morning and the third round of qualifying, Marc Fisher kicked off the day with the fastest time in Pro Stock but frustratingly for the German he was two tenths off Andy Moore's time from the previous day, so the Corally driver stays in second spot, Andy Moore had a poor run in round three but hangs on to top spot, while another strong run from Chris Kerswell sees the V-Design driver keep his top three position and is a serious challenger for top spot.
Marcus Mobers did not improve after a crash in his heat but commented he was more pleased with the handling of his Serpent. Drivers that did improve in round three of Pro Stock were Keith Robertson and Vesa Yli who both consolidated their top ten positions.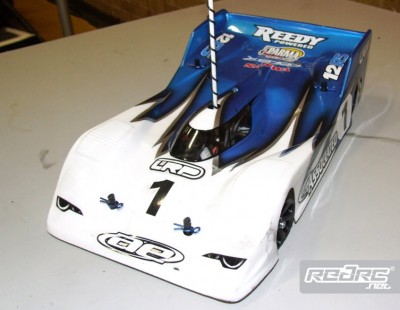 In Modified Juho Levanen started the top heat with Olly Jefferies hot on his heels. At the midpoint of the run Olly was ahead and on for FTD but a couple of small mistakes dropped him back behind Juho, with both drivers improving by a couple of tenths to stay one and two. Ronald Volker stays third making it an Associated lock out at the top of the modified leader board, Mac Fisher was the big mover in round three climbing up to fourth just ahead of Simo Ahoniemi, Andy Moore posted his first best time in round three and sees him move up to seventh just behind fellow Brit Andy Griffiths.
Top Five Pro Stock after Round 3
1. Andy Moore (Hot Bodies)
2. Marc Fisher (Corally)
3. Chris Kerswell (V-Design)
4. Markus Mobers (Serpent)
5. Mark Stiles (V-Design)
Top Five Modified after Round 3
1. Juho Levanen (Associated)
2. Olly Jefferies (Associated)
3. Ronald Volker (Associated / Yokomo)
4. Marc Fisher (Corally)
5. Simo Ahoniemi (Corally)
---