March 1, 2010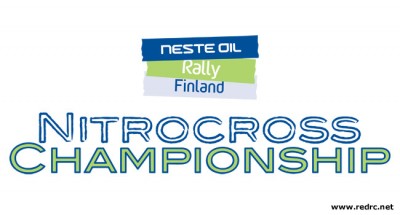 One of the year's RC racing highlights will take place in Jyväskylä, Finland from the 29-31 of July, with nitro buggies acting as the support event for the Neste Oil Rally Finland, a round of the World Rally Championship and one the most prestigious events in the calendar. The nitro buggy event will be called the Rally Finland Nitrocross Championship and will be held in the Service Park area, which is the heart of Rally Finland. The Nitrocross Champ is decided by two separate races and the Champ will get fame and fortune and of course champagne in the WRC podium!
Event is organized by AKK Sports (the organizer of Neste Oil Rally Finland) and Motorsport club of Vaasa (Organizer of electric buggy Worlds in 2011). When you combine that with Scotty Ernst and 70 000 spectators during the weekend, what you get? World class event which will be one the highlights during the 2010 season. Race format will be brand new. It is thought from the spectator point of view but we haven't forgot the racer either. Race format will be announced during next few weeks.
Registration starts 1st of March for foreign drivers and 15th of March for Finnish drivers. We have limited the amount of entries to 100, so be quick to get your seat in a superb ride. Entry fee is 60 euros covering both races and a T-shirt. Also ticket to Saturday night party is included. Check out our website www.rallyfinlandgoesrc.com for more information.
What is Neste Oil Rally Finland? This is how Neil Cole defines Neste Oil Rally Finland in his article: "Rally Finland is already the fastest, craziest, most flat-out rally of the year – the "Gravel Grand Prix" – and I cannot WAIT to endure the mosquitoes and vodka'd-up Finns in the lakey forests outside Jyvaskyla to catch a glimpse of a WRC car always sideways, usually in mid-air, often millimetres away from disaster. Normal… for the Finns."
Preliminary schedule
– Thursday 29.7.2010 Free practice
– Friday 30.7.2010 Race 1
– Saturday 31.7.2010 Race 2
You can find more information about the event here.
---