August 15, 2010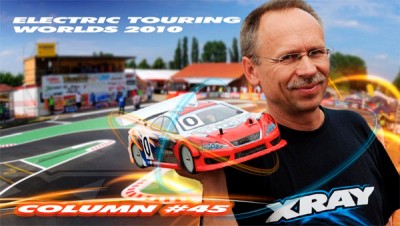 The 45th installment in the Xray column from Xray owner and chief designer Juraj Hudy is now online. In this months column he talks about the team's performance at last month IFMAR ISTC World Championships in Burgdorf, Germany.
Arriving home from the official warm-up, we quickly produced some final modifications of the chassis and top deck and a few other minor parts. At the last possible weekend before the Worlds we traveled with Martin, Teemu Leino and Alex Hagberg back to the track. Arriving at the track, we joined the other competing factory teams who also took advantage of last-minute testing time; such is the racing level at the real Worlds, only the traction was different.
Read the full column here.
Source: Xray [teamxray.com]
---