November 6, 2010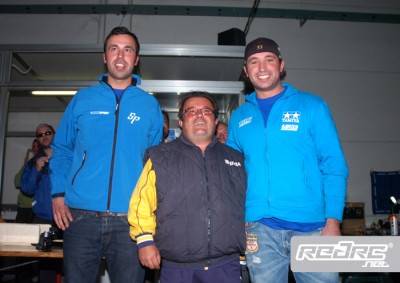 Last weekend saw the Italian Genitin Charity Race held in Scandiano near Modena. The race was held in aid of an association that helps handicapped children. Marc and Toni Rheinard along with Yannic Pruemper decided to attend the event and help the association. The main focus of the race was helping the kids with an auction selling gifts from Ferrari, Ducati, Honda and many more items that motorsport companies donated, with all profits that going to the association. Marc and Toni came up with the idea to donate Marc's original race car, ready to run including his transmitter, into the auction and it managed to sell for €1150, which added a great deal to the €7140 made overall.

The race saw 90 driver from all over Italy race in a perfectly prepared facility with a great track and layout. It was open to 3 different categories 10.5T Foam, 10.5T Rubber and open Modified Rubber. In both Rubber classes the Solaris Spec tire was used, which was a great choice as they worked brilliantly.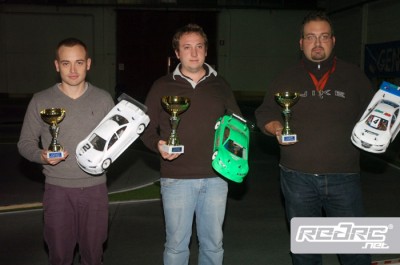 10.5T Foam was a one man show with Francesco Martini and his Xray T3 2011 dominating the event and taking the win. 10.5T Rubber was a similar domination by Daniel Baldissari running his Xray T3 2011 with Speed Passion speedo. He won all 3 mains to secure the title.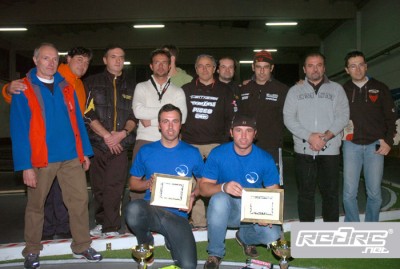 For the Modified class there was only one person to beat as Yannic couldn't make it to the race due to an illness just a couple of hours before they took off. Marc was unbeatable from the beginning even if all others really tried their best to compete with him. Marc decided the first 2 mains for himself and had to start last in the last main as a demonstration where he finished 2nd behind Toni. The end result was Marc Rheinard, followed by brother Toni in 2nd with Michele Romagnioli 3rd.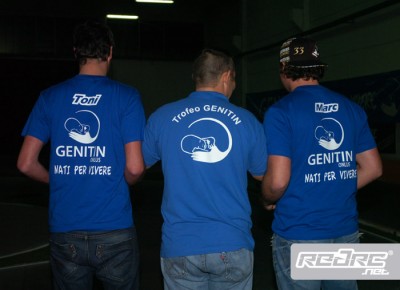 A big thanks to all the sponsors who made the event happen and gave the association the opportunity to grow and help more and more children. Thanks to all workers and organizers especially Alberto Montech.
Source: Toni Sport [tonisport.de]
---