November 1, 2010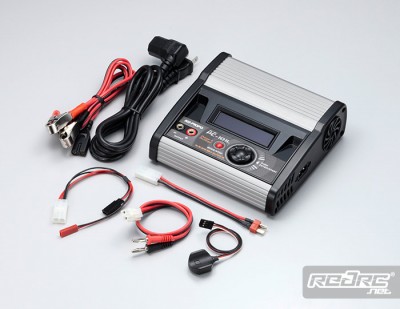 KO Propo have released a number of new products including the new PC-101L charger/discharger that can take car of all your battery charging and discharging needs. This light and compact AC/DC charger will charge NiCD, NiMH, Lipo, Life & Pb types of batteries and includes banana plus to Tamiya style plug, Tamiya to Dean's style and Tamiya to Rx pack plugs for most of your charging needs. A high visibility LCD panel allows you to easily monitor what's going on, while an aluminium heat sink and built in fan keep everything cool. KO have also released the BLZ-350 brushless ESC for sensor or sensor-less motors. Able to be configured for forward + brake, forward + brake + reverse or forward + reverse, it comes set for use with 2S LiPo but can be used with NiMH/NiCd 6 cell or LiPo/LiFe 2 cell.
PC-101L Features:
– Size: 154x150x54mm (excluding protrusions)
– Weight: 742g (excluding cords)
– Input: AC100~240V/DC11~18V (power supply min 10A)
– Battery Types (# cells): LiPo (1-6 cells) / Life (1-6 cells) / NiMH (1-14 cells) / NiCd (1-14 cells) / Pb (2V, 6V, 12V)
– Built in balance ports: JST-XH type
– Charging Current: 0.1~8A (NiCd/NiMH mode), 0.3~8.0A (Lipo/Life/Pb mode) [0.1A steps]
– Discharge Current: 0.1~5.0A [0.1A steps]
– Charging Capacity: 1~9900mAh
– Charging System: CCCV / Peak-cut Method
– Trickle Charge Rate: OFF, 0.05~0.2A
– Operation Key: Push Dial / Push Switch
– Accessories: AC 100V cord / Various Battery cords / Temp Sensor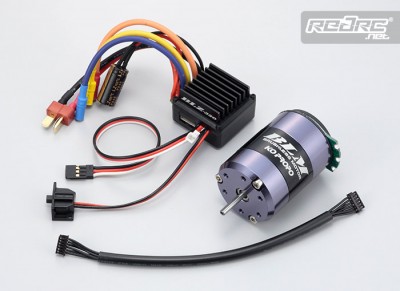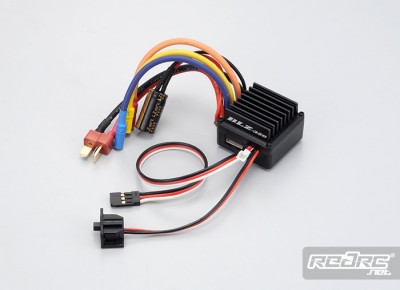 BLZ-350 Specs
Size: 35.3×31.3×21.8mm (including heat sink)
Max output: 65A / momentary 260A
Output: 35A
Setup: Automatic
Input Voltage: 6V-7.4V
Motor Limit: over 9.5T/below 3900KV (sensor), over 10.5T/below 3500KV (sensor-less)
Motor: 17.5T sensor with locked timing (0 degrees)
*Change settings using the BLZ programmer.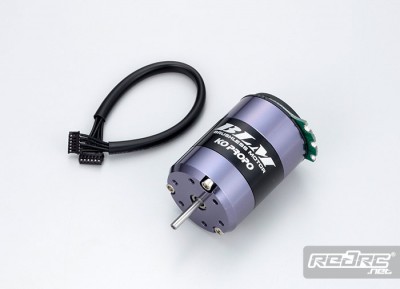 Source: KO Propo [kopropo.com]
---