May 12, 2011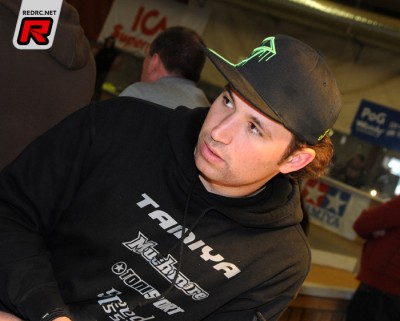 Thunder Power RC have announced the signing of 3-time World and multi-time European Champion driver Marc Rheinard of Germany. Known as one of the world's best on-road touring car racers, Marc will bring over 15 years of RC racing experience to the Thunder Power RC Team. Marc has signed a multi-year agreement to represent Thunder Power RC by using, supporting and promoting products at races world-wide. He had this to say:
I am looking forward to using Thunder Power RC batteries. I have seen firsthand how the products have performed in the RC racing circuit over the past couple of years. Thunder Power RC continues to advance LiPo batteries and technology for the RC industry, I am excited to be a part of these advancements and the team.
Marc will represent the TPRC Team at all major International and US electric/LiPo events and Marc's touring car will hit the pavement for the first time as part of the team at the 2011 Reedy Race of Champions.
Source: Thunder Power RC [thunderpowerrc.com]
---