June 28, 2011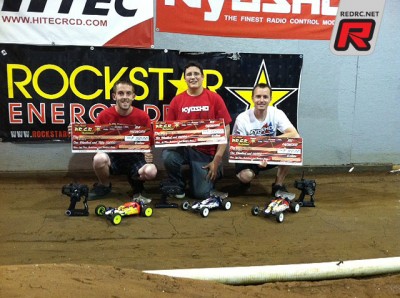 The 2nd Annual PRCR Invitational was held at Portland R/C Raceway in Clackamas, Oregon this past weekend. This is the home track for Kyosho America/Team Orion USA team manager Joe Pillars and most of the pacific north-west top drivers were all in attendance for this event. The classes Raced where Stock Buggy and Short Course, Super Stock Truck, Modified 4WD Buggy, Short Course and 4×4 Short Course together with and Invitational 2WD Modified Buggy class. The biggest class of the event was Invitational 2WD Modified Buggy. All eight rounds of racing were set-up completely random. Four rounds of heads up racing on Saturday and four rounds of heads up racing on Sunday. Each driver would be allowed two throw outs and then use their six best points. At the end of the event, if two drivers were tied on points, then the tie-breaker would first go by the number of 1st place finishes, then to 2nd place finishes, and so on. Then if they are still tied, the second tie-breaker would then go to the fastest 2 times added together by each driver.
At the end of Sunday, there was a 3 way tie between Daniel Lea, Shaun Dunlap, and Joe Pillars. So then it came down to the second tie-breaker of laps and times. Danile Lea was the only driver all weekend long to make it by for 22 laps, and along with a very fast 21 lap run, Daniel Lea would be the Invitational Champion. Shaun Dunlap would edge out Joe Pillars by just a few seconds after tying with the same number of laps.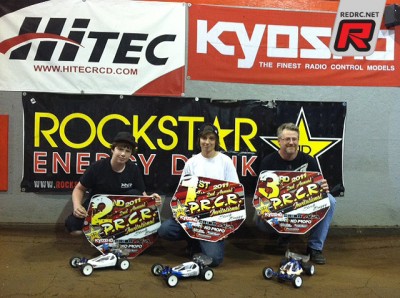 Stock Buggy saw local young talent Chris Nealeigh TQ and then go on to win A-Mains one and two to take home the championship in front of second placed Tanner Day and Patrick Morehead.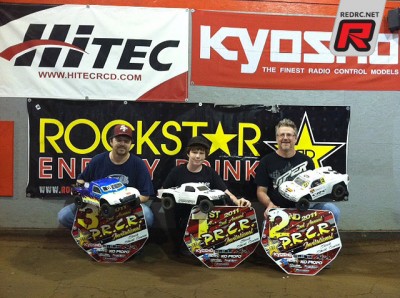 Another local young talent in the Portland area is Tanner Day. Tanner just missed out on the Stock Buggy championship, but then went on to take the TQ and overall win in the Stock Short Course class with Patrick Morehead in second and Dan Blasdell in third place.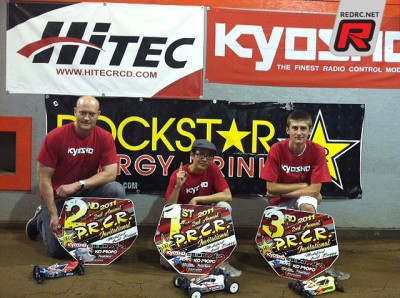 The Modified 4wd Buggy class would be dominated by Thomas Tran who went onto TQ every round of qualifying and then winning A-Mains number one and two. Roger Seim would put up a great fight and finish 2nd overall followed by Austin Seim.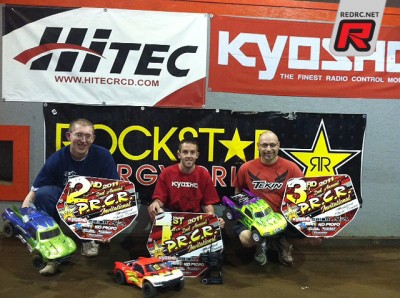 In the Modified Short Course Class it was Shaun Dunlap who set the overall TQ in the class. Shaun then took it one step further by wrapping up the championship in the first two A-Mains. Chris Gould would finish 2nd and Jack Leighan in 3rd.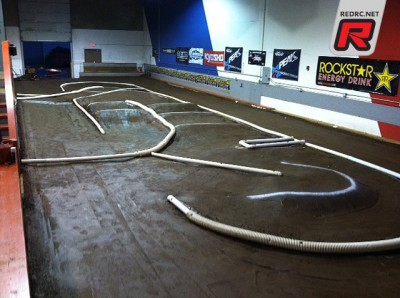 Thanks to Joe Pillars for the report
---