October 16, 2011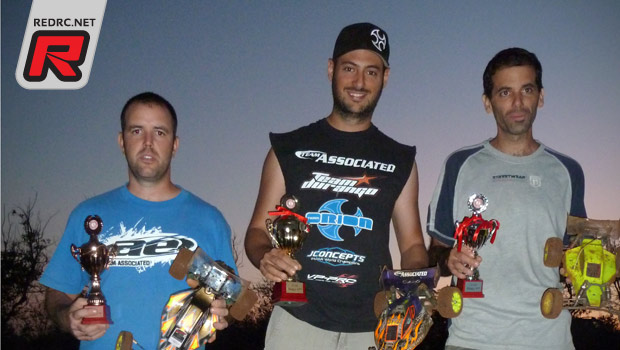 This weekend the first round of the Israeli League for 1/10 scale electric 2WD buggies and trucks was held on a dirt track near Tel Aviv. Amit Bublin was able to win both the buggy and truck class with his Team Associated cars. Runner up in buggy was Lior Maimon followed by Asaf Gurevich in third and Arie Itskovich in fourth position. The second place in the truck category went to Asaf Gurevich with Lior Maimon in third and Menashe Micheli in fourth position.
Results buggy A
1.    Amit Bublil
2.    Lior Maimon
3.    Asaf Gurevich
4.    Arie Itskovich
5.    Or Levy
6.    Guy Rinkevich
7.    Sharon Pery
8.    Amit Mor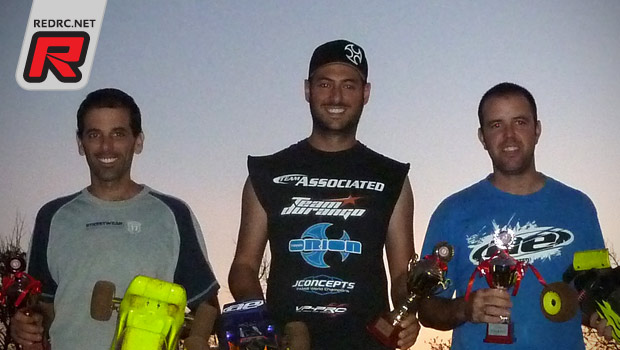 Results truck
1.    Amit Bublil
2.    Asaf Gurevich
3.    Lior Maimon
4.    Menashe Micheli
5.    Din Musbaum
6.    Yaron Avrahami
7.    Yuval Binyamin
8.    Moshik Miztachi
Thanks for Shmuel Levy for sending the report.
---