October 11, 2011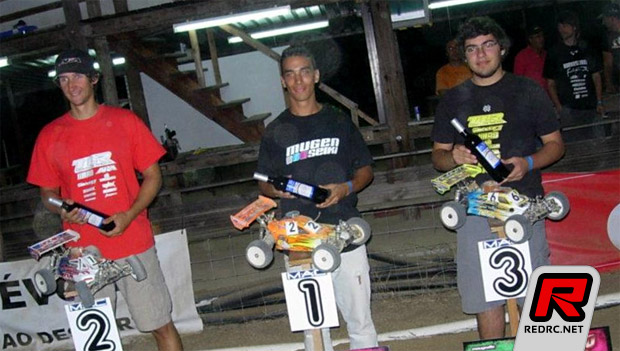 Last weekend the 2011 Portugal Cup was held at the new track at Evora and Cesar Coelho sent us this report. Evora is a very old town at Alentejo and the local club decided to build a new track which started last year and this year they decided to have the Portugal Cup 2011 and the organization, track and facilities couldn't be better. On Saturday we had to finish breaking-in and engine and only on the last practice can we check the chassis setup and the first feeling it was very positive.
Sunday started with qualification and everything went well and at the end we have TQ with two fantastic qualification heats. Bruno does the best lap, so we are very happy for this result and in the semi Bruno won, but drove carefully to secure a place in the final.
We went into the final with number 2 as Miguel Matias took number 1, so it would be a great battle in the final. During the 45 minutes Bruno and Miguel battle it out up front with many lead changes in what was a very fast race, the race time during the first 30 minutes were very close to the qualification heat and even at the end both drivers can still win the race but Miguel had a technical problem with 3 minutes to go and ends up finishing second behind Bruno, with Ricardo Monteiro in 3rd.
We would like to say many thanks to our sponsors Mugen Seiki, Ninja Engines and Runner Time fuels for what has been an amazing season.
---