November 30, 2011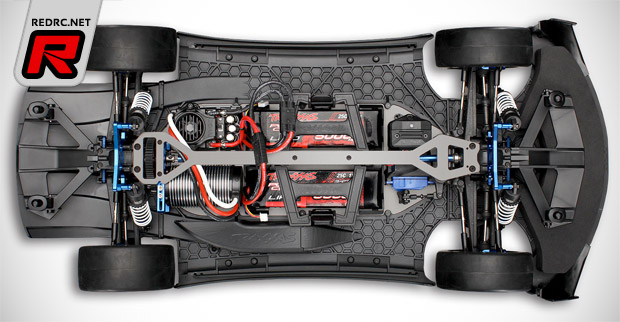 With some hype building around the new X release from Traxxas, the Dallas based company have introduced the 1/7th scale XO-1, a car they claim is the fastest RTR available. At speeds of 0-60mph in 2.3 seconds and 0-100mph in 4.92 seconds they might be right. Traxxas partnered with Castle Creations to develop the Mamba Monster Extreme power system specifically for the unique power requirements of the XO-1. The proven Mamba Monster Extreme System has been enhanced for higher output when used with 6S LiPo power. From its integrated capacitor bank to the proprietary software created just for XO-1, the Mamba Monster Extreme speed control represents the state-of-the-art in big-volt power delivery. The custom Traxxas Big Block brushless motor invites "cubic inches" to the party for massive acceleration and true supercar performance with the largest brushless motor ever offered in a Ready-To-Race model.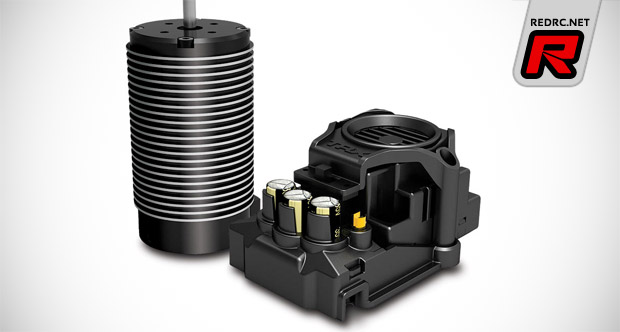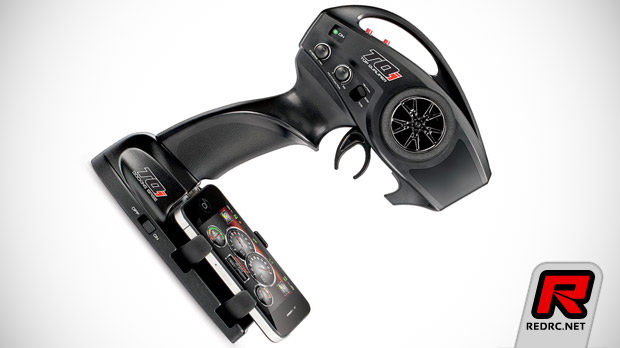 [youtube]http://www.youtube.com/watch?v=ImRMCiTqbzg[/youtube]
The XO-1 is equipped with the world's most advanced Ready-To-Race radio system. The all-new Traxxas TQi radio system with Docking Base turns your iPhone or iPod touch into a powerful tuning tool. The device display combines with the Traxxas Link App to deliver an intuitive, high-definition, full-color graphical user interface that optimizes your radio system for ultimate vehicle control. Automatic model recognition instantly recalls your settings for up to 30 Traxxas Link-enabled models—just switch on and drive. This powerful App gives you complete control over the operation and tuning of XO-1 with an intuitive, high definition graphical user interface. Once you have created the perfect control settings for your model, you can save them as a profile that you can restore later, use on another model, or share with friends. Traxxas Link telemetry sensors transmit real-time data including speed, RPM, temperature, and battery voltage with stunning visuals.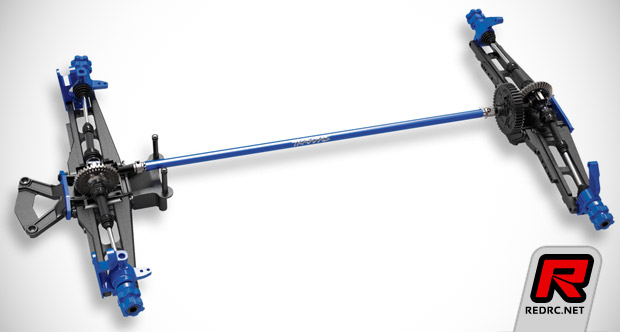 High performance must come with high durability. Traxxas delivers with a robust shaft-driven AWD (all-wheel drive) system proven in our most powerful vehicles and enhanced with new features for XO-1. Steel-gear, E-Revo-spec differentials feature reinforcing support bars to increase horsepower handling capability. The extruded aluminum center driveshaft engages the front and rear gearboxes directly, so there are no dogbones or drive cups to wobble or wear. New, telescoping steel-spline (SS) driveshafts with dual CV joints engage the wheels with track-tested, splined 17mm hex hubs. New fine pitch splined steel telescoping driveshafts handle 50% more torque than conventional shafts. Oversized 6X12mm ball bearings spin efficiently at high rpm, run after blistering run.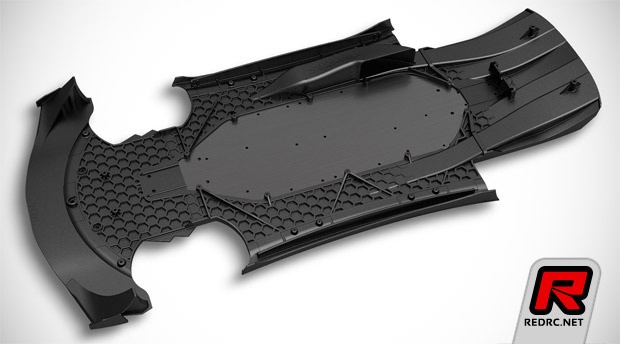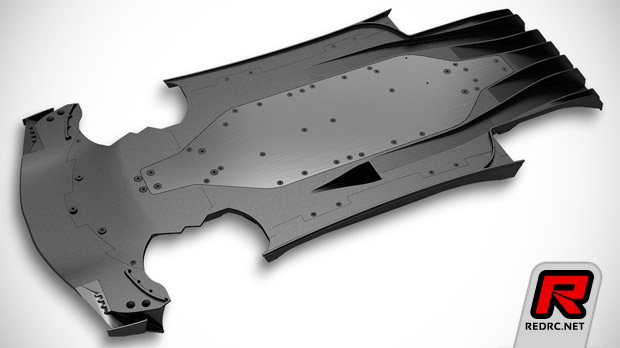 Developed with advanced modeling techniques, XO-1's stunning form has been shaped by pure function. The front splitter and canards, smooth undertray, rear diffuser and wing work in harmony to harness airflow and convert it to downforce while minimizing drag—critical to achieving 100+mph speeds. XO-1 is the first to deploy a fully developed and functional air-management system in a high-performance radio-control car. The aerodynamic components integrate seamlessly with the XO-1's low-slung, wide-stance body to distill style and speed into a pure expression of radio-control performance.

"100+mph, right out of the box." That was the goal for XO-1, and Traxxas delivers with everything you need to hit triple digits—including a pair of Power Cell 3S LiPo batteries. Built with custom Traxxas cells and engineered specifically for the high power demands of Traxxas vehicles, Power Cell LiPo packs are fully equipped with Traxxas High Current connectors, Maxx Cable 12-gauge wire, and standard JST/XH balance plugs for long cycle life, maximum run time, and track-shredding punch.
[youtube]http://www.youtube.com/watch?v=R0DMa8seF9w[/youtube]
Features
– 100+mph Out of the box!
– NEW Castle Mamba Monster Extreme Speed Control
– NEW Traxxas Big Block Brushless Motor
– NEW TQi 2.4GHz Radio System with Docking Base*
– NEW Integrated speed, RPM, and voltage Telemetry System*
– NEW Patent-pending Cush Drive™
– Factory Equipped with Traxxas Power Cell 3S 5000mAh LiPo batteries
– Shaft-driven All Wheel Drive
– Machined 6061 Aluminum C-Hubs, Steering Knuckles, Axle Carriers, and Shock Towers
– Hard-anodized GTR Shocks
– Steel Splined (SS) dual-CV Driveshafts
Source: Traxxas [traxxas.com]
---