December 11, 2011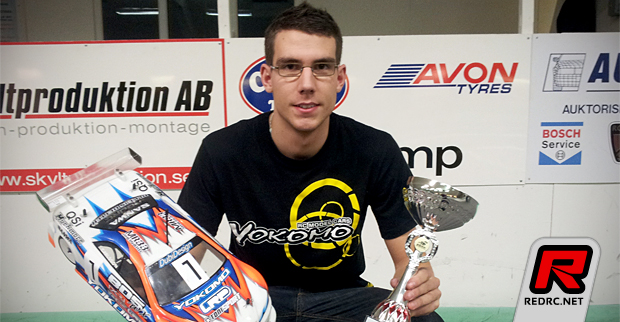 The annual Lucia race took place in Borås once again this year. After winning it three years in a row Alexander Hagberg took the trip to Italy instead. For this year we saw a great track with plenty of traction and a nice flowing layout. In practice we saw Daniel Carlsson set an early pace with his Yokomo BD5 WXi. After winning all three qualifing rounds it was Daniel Carlsson in TQ position followed by Serpent driver Bengt Andersson and Kristoffer Gustafsson in third. In the finals Daniel took home the win in all 3 legs, the battle seemed to be about the second place wich was in the end taken by Bengt just in front of Kristoffer. The open and high speed track saw some really nice driving from those drivers and some clean A mains.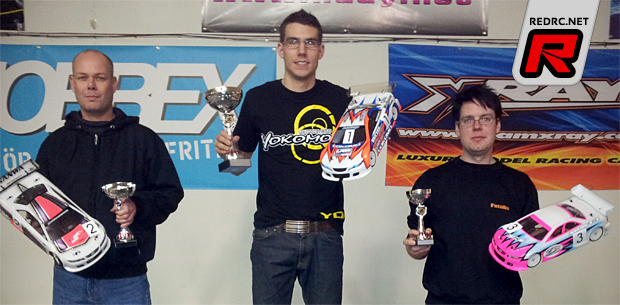 Final results
1. Daniel Carlsson – Yokomo BD5 WXI/LRP/LRP/LRP
2. Bengt Andersson – Serpent S411/Advanced/Dynomax/Orion
3. Kristoffer Gustafsson – Xray T3/Advanced/Dynomax/DesirePower
Thanks to Daniel Carlsson for the report.
---