January 5, 2012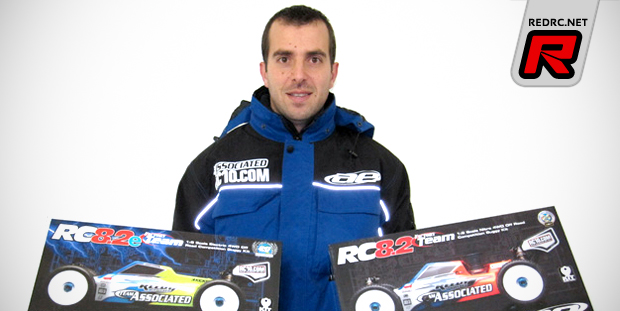 The TLR exodus continues with French & European Champion, and World Finalist, Yannick Aigion joining Team Associated. For many years Yannick has been at the very top of the European and World 1/8th nitro scene. A consummate professional, his dedication to performance and promotion is exactly what Team Associated and CML have been looking for as they look to build on the success of the new RC8.2 in France and into further International markets. In addition to driving the RC8.2, Yannick will also be working with CML to further drive sales of Team Associated product through a new business venture, CML France. Since being granted distribution rights for France alongside their established UK market, CML have been steadily building a customer base within France and will now be able to provide dealers with a more attractive one-to-one contact through Yannick both trackside, in-store and online.
Working alongside our staff here in the UK, CML France headed by Yannick, will be looking to add drivers to the current French domestic line up to further expand Team Associated product awareness in all categories and events, ranging from the RC8.2 and 8.2e in 1/8th through to B4.1, B44.1, SC10 in 1/10th and TC6.1 in the on-road class. The vast range of Team Associated products will be fully and comprehensively supported by Yannick through the new CML France network.
Having Yannick both driving and working for the company is an opportunity that CML couldn't refuse. We are delighted. After a month of intense negotiations everything dropped into place 2 days ago and we can now focus on the future that this great opportunity brings.
Jason Varley, MD at CML had this to say, "this opportunity is what we have been working toward for a long time now. Craig Drescher has been pulling the strings behind the scenes on this for the past 6 months and its a delight to see the opportunity present itself and the plans worked out. We couldn't have chosen a better candidate for CML France and Yannick has been a consummate professional to deal with throughout the negotiations. All at CML are very excited about the future opportunities for the company and being a ex-racer myself I can't wait to see Yannick running with the car"
Away from the office and on the race track Yannick will become an integral part of the World Travel Team of drivers including, Ryan Maifield, Neill Cragg, Ryan Cavalieri, Richard Saxton and JR Mitch. Although Yannicks primary focus will be the European market nobody can disagree that it make a formidable team when they do get together. Everybody at Team Associated and CML distribution would like to take this opportunity to welcome Yannick to the team and look forward to getting started.
Source: CML [cmldistribution.co.uk]
---