February 23, 2012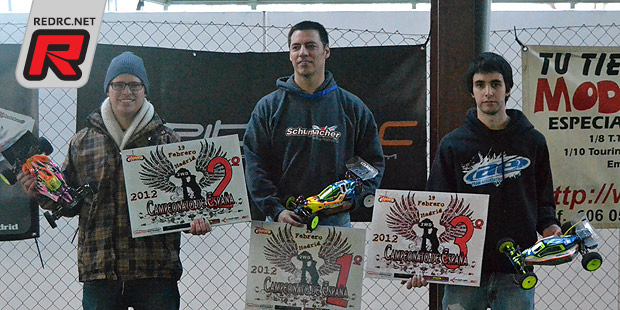 The first round of the Spanish 2WD electric buggy championship took place on the weekend of the 18th and 19th of February at the great astro turf track of the club CRAEM, near the centre of Madrid. This year's new format means that 2WD and 4WD are ran separately. The 2WD championship consists of a four round series, while 4WD will only be one single race.

A massive entry with almost 100 drivers battled it out over the course of the weekend. Some great drivers made it back to 1/10th such as 8-time Spanish champion and 1/8th European finalist Alberto Garcia and Carlos Pineda who came from an impressive result at the Grand Prix of Montpellier one week earlier. Saturday was all about practice. Three drivers stood out from the rest lapping mid and low 24's; Zacarias Villalba, Enrique Fuciños and David Bustos. Villalba and Fuciños dominated the five rounds of qualifying taking two rounds each. It came down to the fastest time to determine the TQ spot, in hands of Fuciños.
The battle between both drivers continued in the finals. Schumacher driver Fuciños (Schumacher Cougar SV/Speed Passion) pulled out two great error-free finals in A1 and A2 and took the win over Villalba (Ansmann X2/Viper R/C). The Ansmann driver went on to win A3 and take second spot. Carlos Pineda (Associated B4.1/Hobbywing), from sixth on the grid, made it up to third place.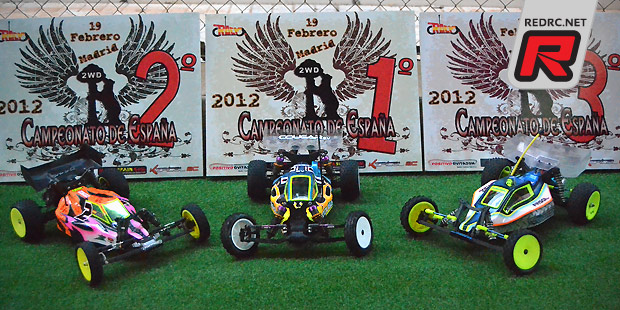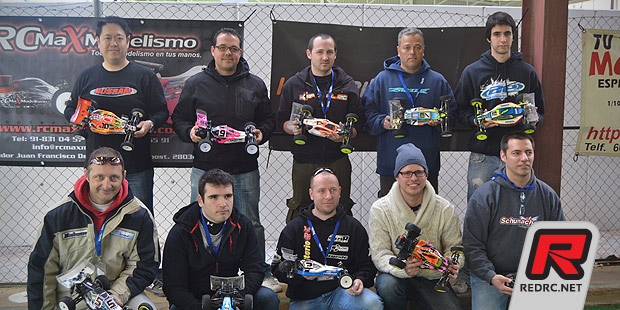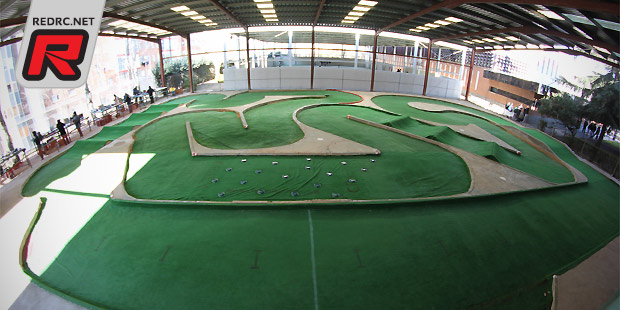 Many thanks to Zacarias Villalba for sending the report
---