February 4, 2012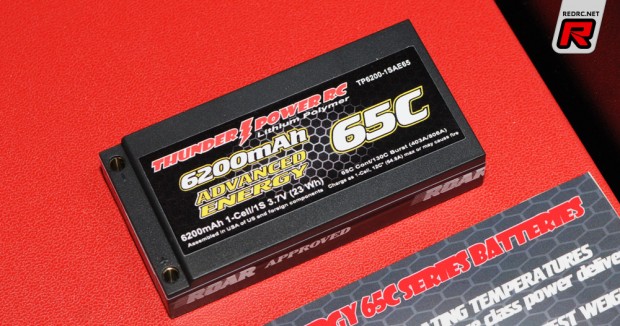 Thunder Power RC were showing the latest editions to their range of high end LiPo packs with the introduction of the Advanced Energy 6200mAh 65C 1S pack. The Advanced name means it has the lowest internal resistance and lowest operating temperatures and boasts more voltage, more run time and lightest weight in its class. Other packs include the Short 3800mAh 65C 2S Pro Race pack and the 5000mAh 65C Pro Race saddle pack. For the motor range there is the new Z3R4X 550 sized motor with balanced neodymium rotor and 0-50 degree adjustable timing. In the 1/8th BL category they have the Z3R8 with a ribbed aluminium heat sink can, balanced 4-pole neodymium rotor and will be available in 1400kv, 1900kv, 2100kv and 2400kv. Finally TP showed of their new TP1430C charger with 1000W/30A max charge and 100W max discharge.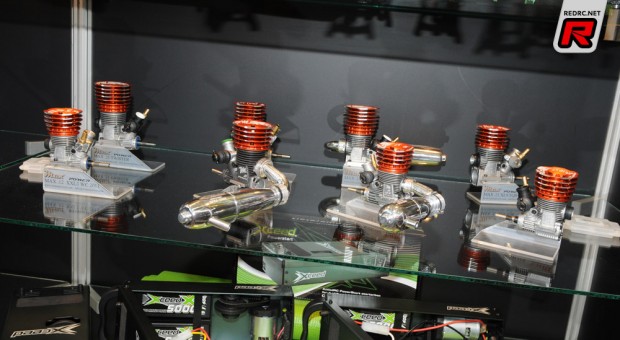 Max Power have their latest engines on display here in Nuremberg with new .12 XP3.9 Worlds edition featuring a new 11.9mm crankshaft. For offroad there is the new Twister 5 port 2012 .21 motor which features a special intake bushing made from ergal  that has been fitted into the shaft to increase bottom end response and fuel mileage.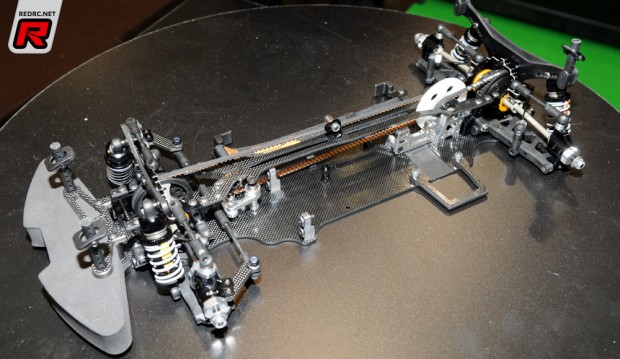 Team Magic have their all new 190mm electric touring car on display here on their distributors stand. A more standard configuration compared to previous versions we got shown the full option E4 RS II. The car will come supplied with rear gear diff and has a narrow chassis and dual pivot steering system. Team Magic also have a new EP powered 1/8th scale GT car called the B8 EP, which is still in prototype form and is designed to handle up to 4S LiPo packs. Finally there is the E4D MF drift car that is a front motor 4wd car that will be available as a conversion set for the E4 car and will be available at the end of the year.
Image Gallery
---