April 7, 2012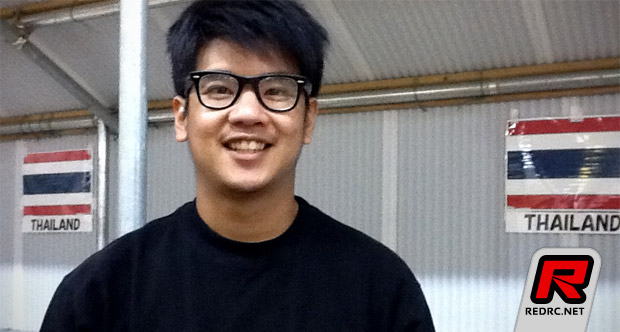 Day 2 of the FEMCA champs is in the bag and in was the turn of the 4wd class to get some practice at the Yatabe Arena followed by 5 rounds of qualifying with 3 to count. A notable absentee is reigning Japanese National Champion and factory Yokomo driver Naoto Matsukura who is missing both qualifying days, having an important school exam this weekend, but will show up on Sunday and hope to bump up from the lower finals into the main. In today's qualifying it was Thai Yokomo driver Meen Vejrak that sits on pole position with 3 round victories and will start ahead of 2wd top qualifier Akimoto Kota in 2nd driving for Kyosho, while Sugiura Yusuke completes the top 3 also driving for Kyosho. Kikuchi Kai (Yokomo), Maezumi Satoshi (Tamiya), whose wife just gave birth to their 2nd child overnight, and Kono Takayuki (Tamiya) complete the top 6 direct qualifiers. Tomorrow is finals day for both the 2wd and 4wd classes to determine the 2012 FEMCA champion.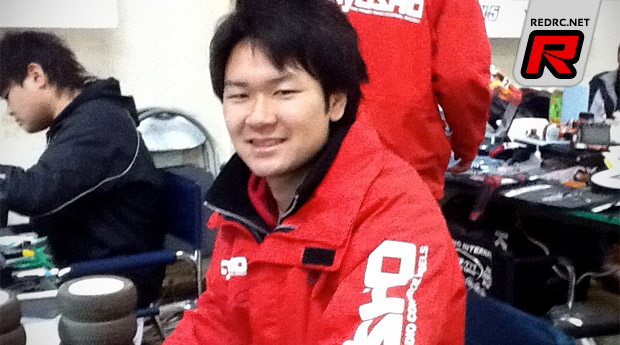 4wd buggy Qualifying Top 10
1. Meen Vejrak (TH) – Yokomo – 0pts
2. Akimoto Kota (JP) – Kyosho – 4pts
3. Sugiura Yusuke (JP) – Kyosho – 5pts
4. Kikuchi Kai (JP) – Yokomo – 12pts
5. Maezumi Satoshi (JP) – Tamiya – 15pts
6. Kono Takayuki (JP) – Tamiya – 17pts
7. Tsuruta Kenji (JP) – Durango – 19pts
8. Sanpei Tatsuya (JP) – Kyosho – 20pts
9. Kimura Shinya (JP) – Yokomo – 20pts
10.Suzuki Akira (JP) – Yokomo – 22pts
Thanks to Masami Hirosaka for the update.
---