January 14, 2013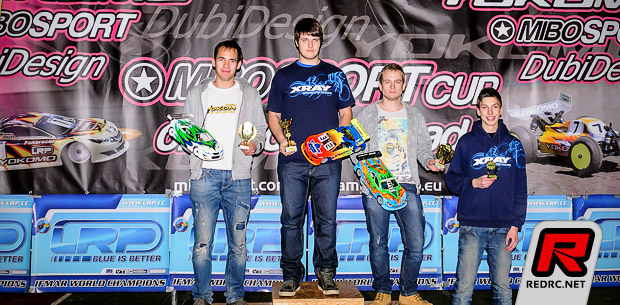 The fifth of eight races of the 2012/13 Mibosport Cup presented by Yokomo attracted again 100 Czech and foreign drivers. The Mibosport Cup is organised by Michal Bok and his crew and the event takes place in the same venue as this weekend's ETS Rd2. As usually the race was held for a variety of electric classes such as 2WD and 4WD buggy, Formula, Yokomo GT, Stock 17.5T and Modified TC. In the TC Modified class 18 drivers fought for the victory and the battle for TQ was on between Radek Flek, David Nemcek, Mario Sowka and Kuba Simurda. The TQ went to Radek Flek ahead of David Nemcek and Mario Sowka. In the A-Main it was big battle between Radek, David and Mario. The win went to David Nemcek, with Radek Flek in 2nd and Mario Sowka third. A very good race in this category also for Kuba Simurda who was fourth place overall.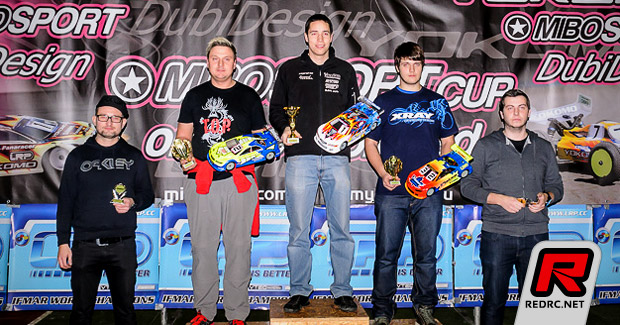 In the Stock Zero 17.5T class Hungarian driver Gabor Forrai took TQ ahead of Austrian René Kölbel and David Nemcek from Slovakia. Gabor also took the first place in the final ahead of René and third placed David. Fourth place went to Slovak driver Oskar Malatinsky and fifth was Czech driver Adam Dubak alias Dubidesign.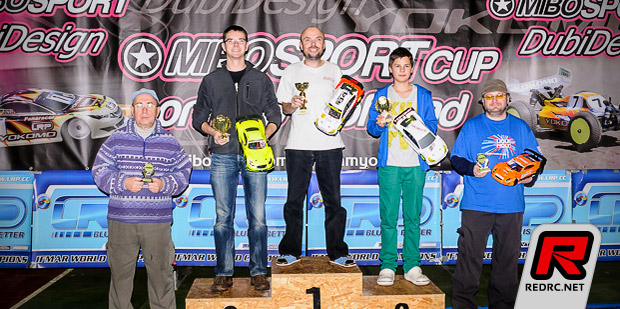 In Yokomo GT class took TQ and win again Igor Vlahovic with Ladislav Mlcak taking second place and young Vojta Flek on third place.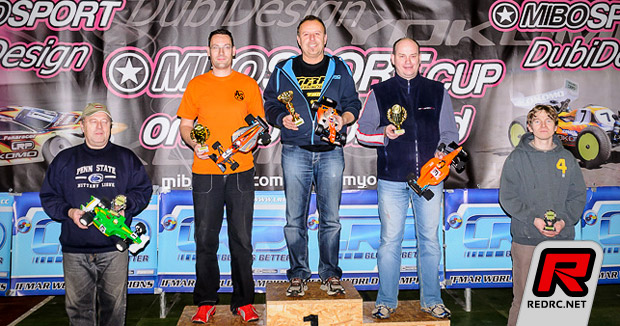 TQ in the Formula class went to Austrian driver Herbert Weber. For Herbert was prefect preparation before ETS. In the final Herbert secured his starting position ahead of second Lukas Vopat and third Petr Novak, for Petr great results and first time in podium on Formula class.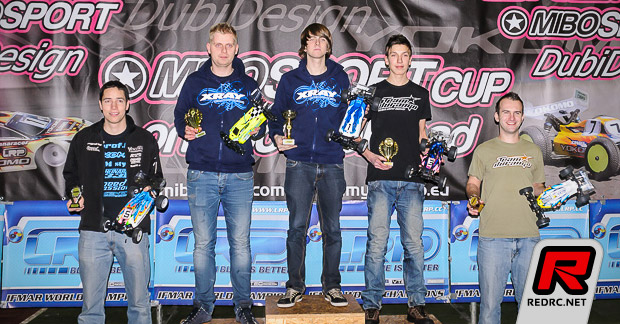 In 4WD buggy class had 19 cars at the start. TQ and first place went to Czech driver Jiri Mara. Second and third placed another Czech drivers David Kukla and Kuba Simurda. Kuba had great race. No podium place in this race for Gabor Forrai.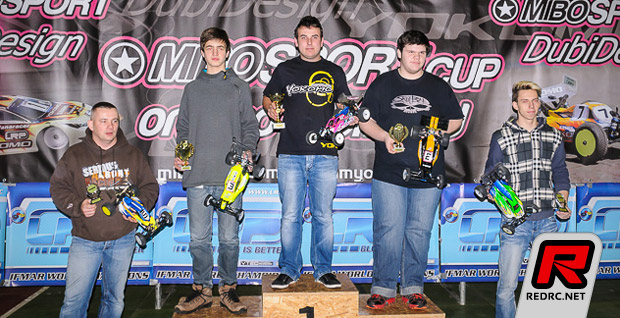 In 2WD for the first time this season and with new Yokomo BMAX2 MR took TQ and win Michal Bok with Mateusz Ogonowski in second and Kuba Jakubowski in third, both Poland drivers.
Source: Mibosport [mibosport.com] / Photos: Šárka Tomanová
---