March 14, 2013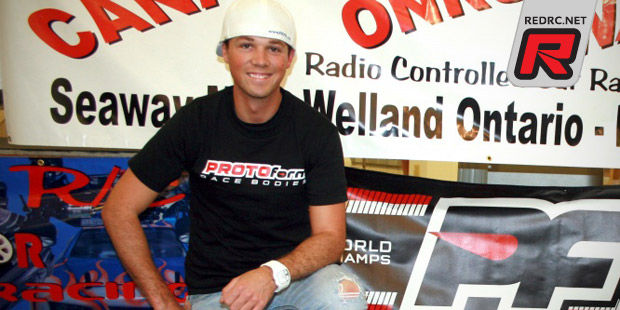 This past weekend saw one of the largest RC car races ever held in Canada, the Canadian On-Road Nationals, in Welland, Ontario. Over 280 entries raced on a temporary carpet track set-up in the Centre Court of the Seaway Mall, providing a very unique atmosphere. The format for the race saw three days with practice all day Friday, followed by three rounds of qualifying on Saturday, and one last round and the mains on Sunday. The practice went very well with it being open for the first 4 hours until it got busy and controlled practice was on. In Modified and Super Stock touring Team Associated's Keven Hebert was in control of things as he was able to TQ all three rounds of Super Stock and the last two rounds in Modified. In Sundays final qualifier, Andrew Hardman and Keven both reset TQ in Super Stock, improving it by about 2 seconds on his previous time and keeping TQ by less than a second over Andrew. In Modified, it was another great battle with both drivers on TQ pace. Both ran a good race with only 1 bobble for each and ended up resetting TQ. Keven would still grab the pole by about 1 second over Andrew.

The TQ was even more important than usual at this event, since it was a very tight track and hard to pass by. Everyone knew that keeping a tight line was necessary to retain positions and both races went about the same, where Keven was able to pull away a little at the start of the race to about 1.5 to 2 second lead with Andrew in second making a few small taps. In the end of the 6 minutes runs, he pushed hard each time to come back up to about 1.5 second in Super Stock and about half a second in Modified but Keven was able to take the win in both classes.
Top 10 Open A-Main
1. Keven Hebert
2. Andrew Hardman
3. Dave Johnson
4. Philippe Gelinas
5. Michael Zufelt
6. Steve Bortolotti
7. Gordie Tam
8. Alston Kelso
9. Dave Locke
10. Daniel Mills
Super Stock Podium
1. Keven Hebert
2. Andrew Hardman
3. Philippe Gelinas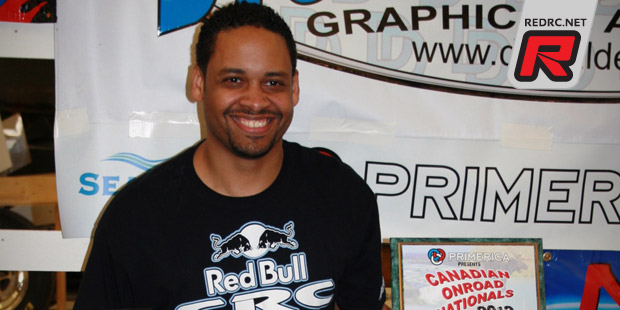 In Stock, Team Protoform driver Dave Johnson took TQ by 4 seconds over the other 89 entries in this class. In the main, Dave got away to a good lead after 3 laps from current Canadian champion Philippe Gelinas, who had got around Rob Say for 2nd place. Philippe would get within a second of Dave before the latter started to put together blistering laps to pull out to a 6 second lead over second place.
Stock Podium
1. Dave Johnson
2. Rob Say
3. Charly Gratts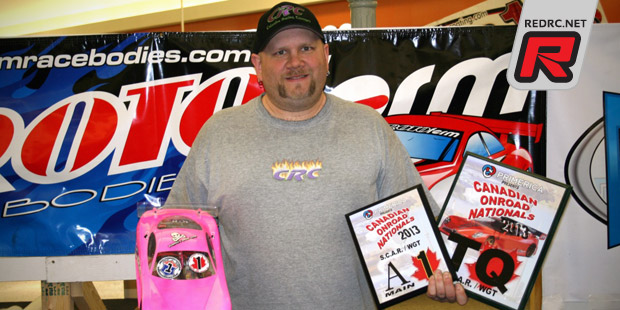 World GT Podium
1. Brian Wynn
2. Joe Trandell
3. Adam Hutchinson
Vintage Trans-Am Podium
1. Rob Say
2. Brian Wynn
3. Charly Gratts
Source: Protoform [racepf.com]
---