April 17, 2013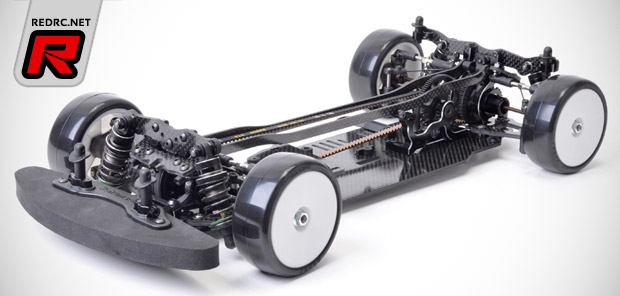 Following a teaser last week, Schumacher have released the full details on their all new Mi5 EP touring car. The car is equipped with some revolutionary design features that enable the racer total flexibility for both carpet and asphalt tracks. Featuring an ultra low centre of gravity which gives the car fantastic corner speed capability combined with the radical vertical top deck, the Mi5 achieves both a responsive and nimble feel, yet is forgiving and consistent to drive. The major highlights of the package include, the first Schumacher designed touring car gear differential, fully in-line mounted motor and servo, lightweight low CofG carbon fibre wishbones, perfect Ackerman steering rack and micro castor pivot system. The chassis offers excellent balance and poise, with an extremely wide window of set up, enabling drivers of all levels to easily achieve the best results from the car.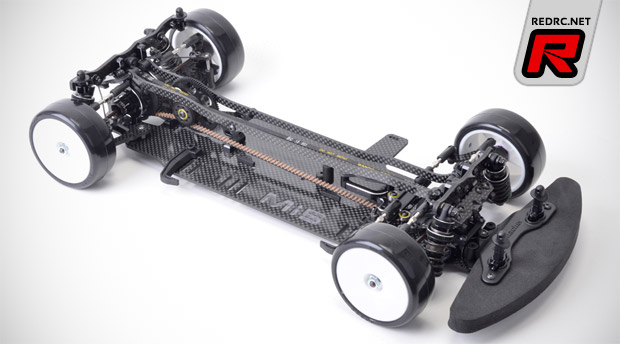 New features
– New vertically mounted, ultra long top deck offers super linear flex characteristics.
– New lightweight carbon fibre wishbones for optimum stiffness.
– New simple pivot ball system for wishbone mounting and easy roll centre adjustment.
– New single piece motor/layshaft mount, centrally mounted to the chassis for perfect flex control.
– New simple 3 point mounted ball raced steering rack for super smooth linear steering.
– New single piece, centrally mounted, alloy/cf CNC servo and steering mount, for maximum stiffness in the steering system, and minimal impact on chassis flex.
– New micro 4 deg caster pivot gives super low centre of gravity and  super smooth ball raced steering action with optional 6° available.
– New below arm shock mounting gives a low centre of gravity shock whilst keeping the same shock travel.
– New chassis mounted droop screws for decreased unsprung weight.
– New Schumacher lightweight gear diff.
– New ultra lightweight front spool.
– New shape lightweight foam bumper and chassis mounted mouldings.
– New anti roll bars in 0.1mm increments.
– New optional servo saver.
– New LiPo retention mouldings.
– New ball joint design for 2.0mm hex drivers.
– New ball cup design with adjustment hole.
– New 2 piece shock cap, for easier shock build.
– New precision matched shock springs.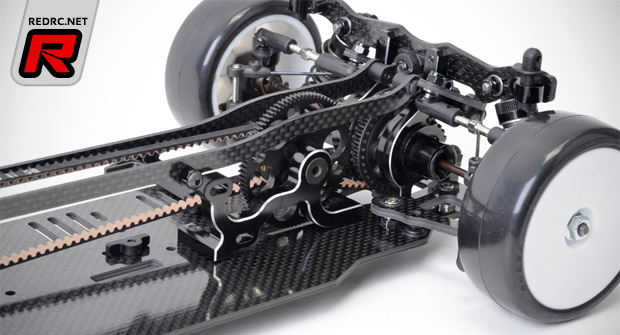 Features
– Optional Mid Motor conversion available, for extra high agility handling.
– Aerospace carbon fibre 2.5mm soft weave chassis and components throughout.
– Extreme lightweight alloy transmission housings.
– CNC alloy, 20 tooth layshaft pulley.
– Single sided layshaft mounting with quick release layshaft design for ease of maintenance.
– Stiff 3mm shock towers with optimised shock positions.
– Carbon fibre upper link design with options to adjust roll centres.
– Anti-roll bar mounts with precise vernier adjustment to minimise play.
– "O" ring retained alloy wheel hexes.
– Fully adjustable, suspension geometry, wheelbase, caster, camber, roll centre, ackerman, droop, anti-dive, anti-squat, front toe in/out, ride height and much more.
– Efficient transmission with twin bando belts and precision CNC pulleys.
– Alloy eccentric adjusters for optimum belt tension.
– Quick release front and rear entry diffs to leave chassis structure intact when removing diffs for maintenance.
– Ultra smooth nickel-teflon plated threaded alloy shock absorbers for extreme smoothness and durability.
– Dedicated front & rear, reverse cup, high tensile steel, CVD driveshafts.
– Differential and spool plastic insert "sliders". Offer a lightweight, efficient driveshaft interface.
– Speed secret parts available to fine tune to all track conditions.
– Adjustable front steering hubs with optional carbon fibre parts.
– Adjustable rear hub carriers with optional carbon fibre parts.
– Black alloy M3 nuts.
– Lightweight black alloy washers throughout.
– Alloy front kingpins.
– Front to rear, 3 position, cell LiPo adjustment for fine tuning weight distribution.
– Quick release alloy layshaft fence for quick release diff and belt removal.
– Top adjustable lightweight roll bar sockets and links.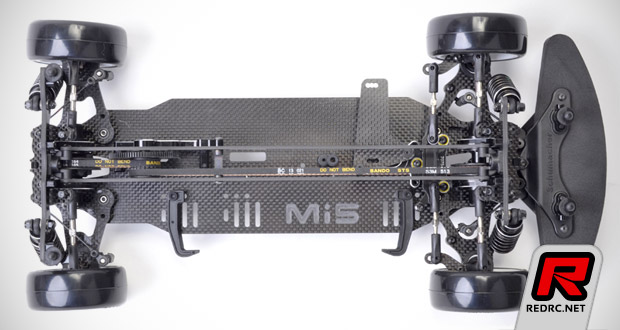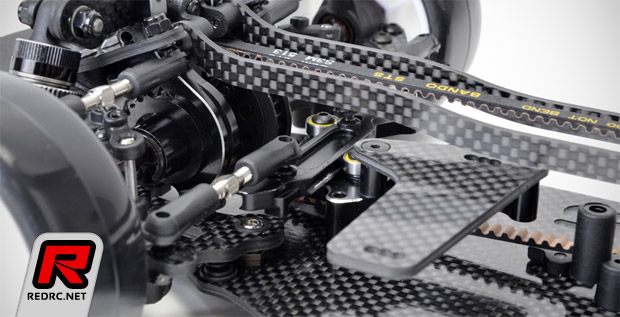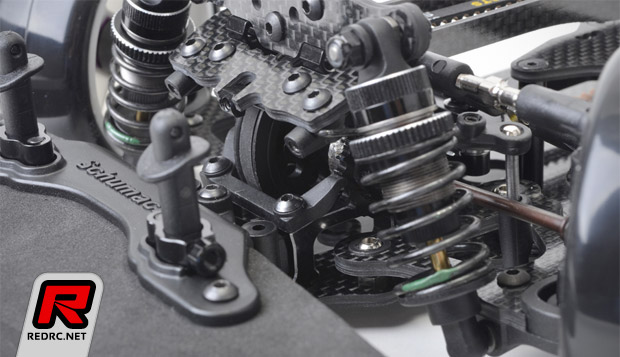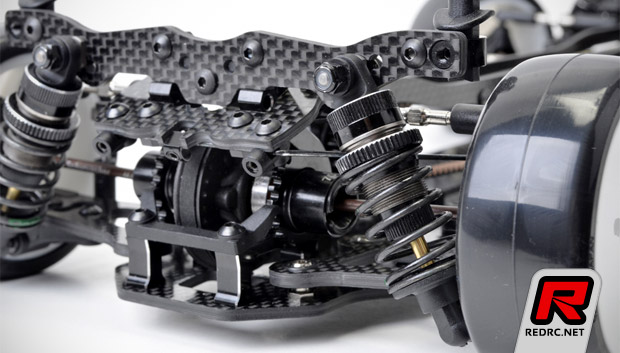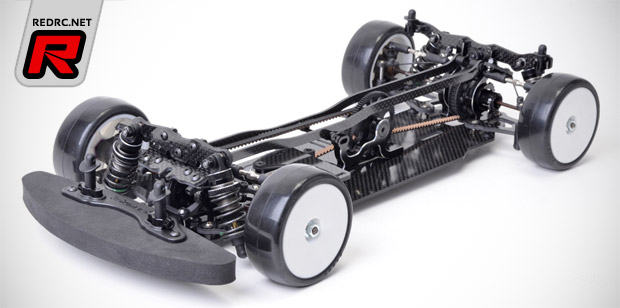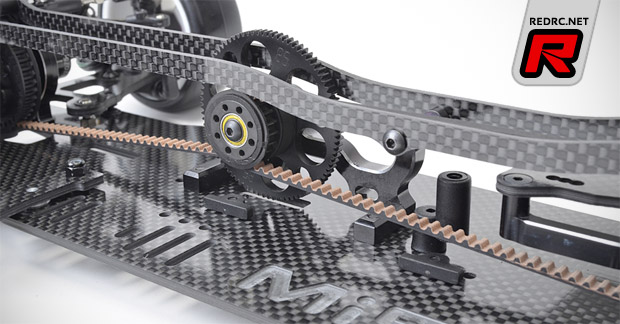 Source: Schumacher [racing-cars.com]
---