June 22, 2013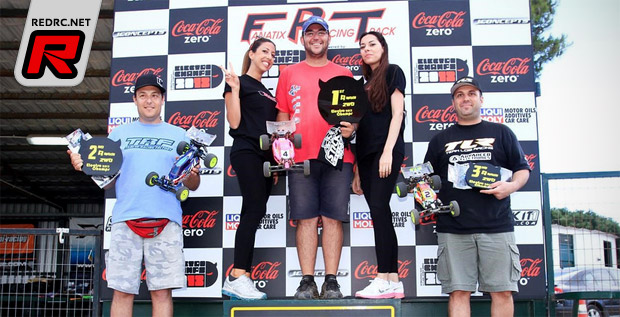 ElectroChamps 2013 took place with great success for the third year in a row in Athens, Greece last weekend. Racers from all over the country came to compete in the yearly event that sets the National standards for electric off road. On Saturday it was 2wd time and John Papanikolaou, last year's double Champion had some problems in qualifying but managed to save the day giving his Kyosho RB6 the win. Dimitris Amaxas had another great race starting from TQ with his mid motored C4.1 and managed second position with Nicolas Floudas and his super smooth TLR22 completing the 2wd podium.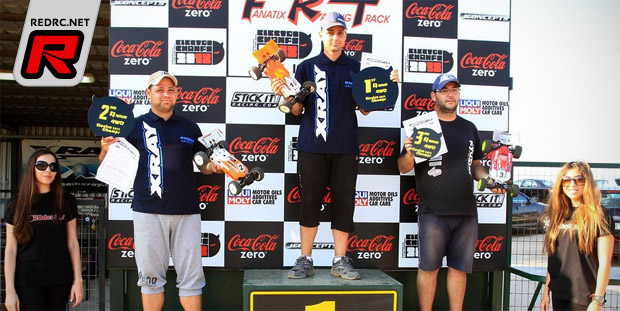 On Sunday is was 4wd and SC time with amazing battles in the rutted clay Fanatix Racing Track, no sugar added just plain old school dirt. Tasos Paparegas was superfast coming from 1/8 nitro buggy class and battled it out with his brother John for the podium. Tasos TQ and won the class with John Paparegas finishing second just ahead of last year's winner, John Papanikolaou.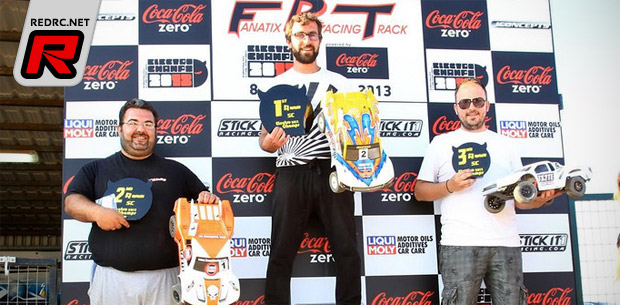 Short Course was once again the fun category of the event with Dimitris Fotinos racing 2wd SC for the first time and dominating the race. Dionisis Sikianakis finished 2nd with his brand new Team C Team Edition and in third was his teammate Konstantinos Ziakas.
Source: RC Devil [rcdevil.gr]
---