July 24, 2013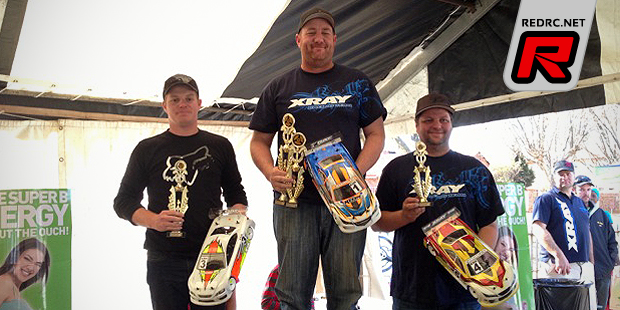 The 3rd leg of the South African national championship was held at the KMR Track in Gauteng on the same brutal track that hosted the 2002 Worlds. The race was the perfect mid year event to test the local drivers' skills and patience with the track being very unforgiving and every mistake got punished. Jason Hillcoat who made the change to Xray a few months back was unstoppable in Modified, his flawless precision driving was amazing to watch. In qualifying he took all three rounds to secure the TQ position for the weekend. On Sunday he raced a clean flawless race yet again to win both the first and second A final securing the overall win.
Top 3 Modified
1. Jason Hillcoat – Xray
2. Deon Gove – Xray
3. Shaun Scutte – Xray
In 13.5T it was Anderton Smith (Xray) who dominated qualifying and on Sunday he also secured the win to take him into the lead of the championship with two rounds remaining.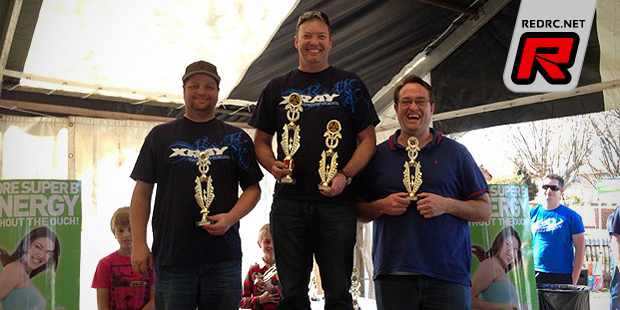 Top 3 13.5T
1. Anderton Smith – Xray
2. Shaun Schutte – Xray
3. Christiaan Fourie – Hot Bodies
In 17.5T TQ honours went to Kalin Kommel in his new Schumacher but on Sunday it would be Jonathan Wilken (Xray) who pulled a rabbit out of his hat to take the win by 0.1sec from Kommel in the final.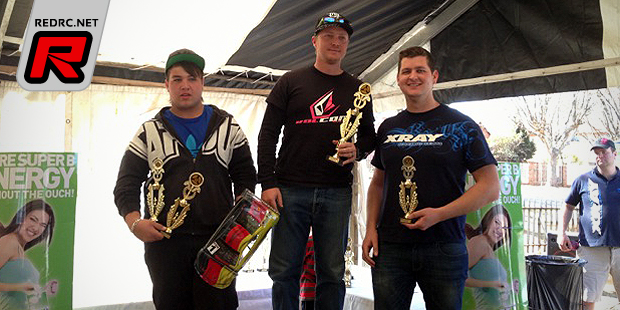 Top 3 17.5T
1. Jonathan Wilken – Xray
2. Kalin Kommel – Schumacher
3. Justin Cloete – Xray
Thanks to Heine Herholdt for sending the report.
---