August 15, 2013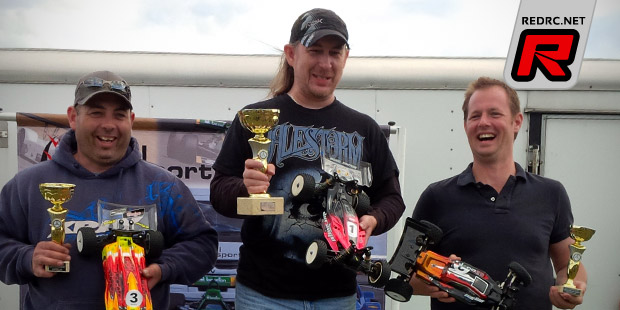 The 2013 East of England BRCA championship climaxed with an epic battle in 4WD last weekend. Both champion and vice champion spots were up for grabs, and John Myall was defending one and vying for the other. A tight qualifying saw a joint TQ from Ben Hubbard and John Myall with both achieving two 1st in rounds. John, a new addition to the X-Factory team, had a choice of 4WD chassis and opted for the Durango DEX410. Going to count back, it was the faster time John set that gave him pole and secured a minimum of vice champion spot. Now it was just between John and Rob York for top spot on the day and subsequently the championship. After three legs of hard fought battles between an evenly matched A-Final group, it was John who took the win and the championship. With over 83 drivers competing in the East of England series, it is now recognised as a championship worth contending.
2013 4WD Championship standing
1. John Myall – DEX410v3
2. Rob York – Xray XB4
3. Ben Hubbard – DEX410v3
Thanks to Ben Hubbard for sending the report.
---