August 8, 2013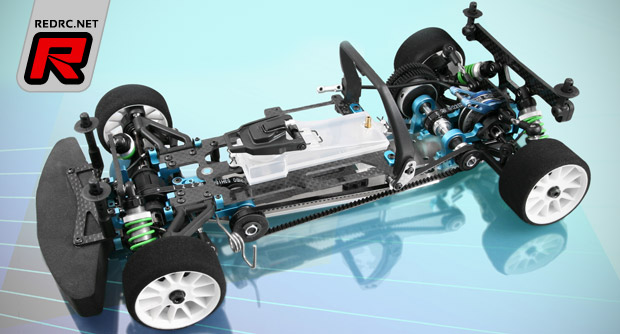 We brought you a first feature on Shepherd's new Velox V10 Pro 200mm nitro touring car kit some weeks ago when we visited the company's office during the first round of the Euro Nitro Series 'Pilot Series' at the Hockenheim Ring in Germany. The new Pro version features the latest innovations brought in by Patrick Schäfer and Alex Kempe including the input from team drivers and customers all over the world. The car is based on a new symmetrical 7075-T6 aluminium chassis and features redesigned and much smaller bulkheads who alone scrub around 150g of weight compared to the previous car.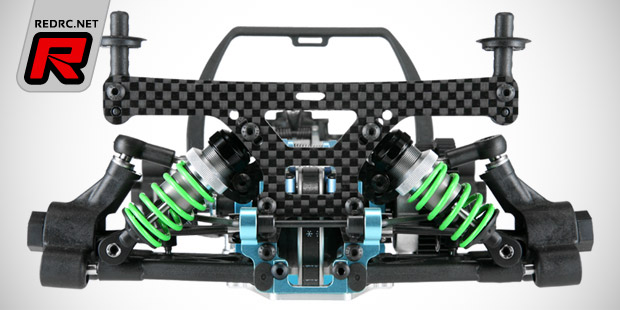 Also new are the front upper and lower wishbones, and rear lower A-arms that make for a 2mm shorter wheelbase with the rear upper arms that now being of a camber link system. The front and rear wishbones sit in updated suspension mounts with inserts to adjust the roll centre in order to fine-tune steering and dynamic weight distribution. The front and rear shock towers are CNC-machined from German-made carbon fibre with the rear of the chassis now also sporting shorter shock absorbers.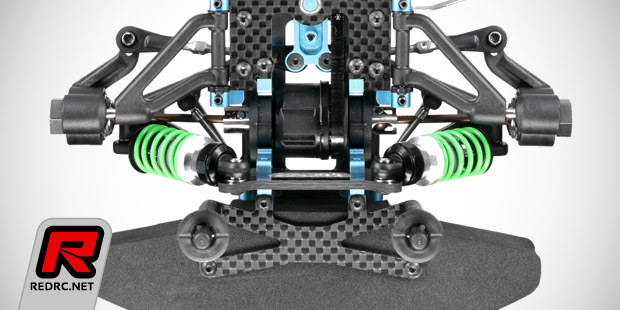 The shocks themselves also received a makeover with the 'Velox Revolutionary Shock System' featuring a spring loaded expansion chamber in place of a rubber diaphragm, a system that helps to absorb small bumps while keeping the car's wheels on the track. Another new feature that affects the suspension parts are updated front and rear ballraced wire-type anti-roll bars.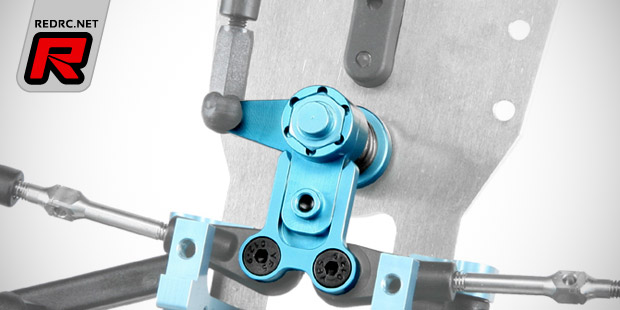 The new package is rounded out by a new and much smaller aluminium servo saver, new layshaft bearing bushings made from composite material to reduce vibrations, lightweight differential outdrives and redesigned mounting points for the anti-roll bars that now sport easy-to-adjust pivot balls for a simplified setup. Last but not least comes a new 2-speed adaptor made of hardened steel that prevents the pin from moving in-between the 2-speed clutch shoes.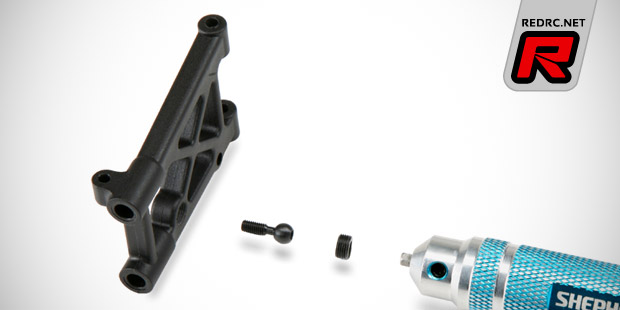 New features
– Ball raced front and rear anti-roll bars
– Adjustable front lower roll-centre
– New front lower and upper wishbones
– New rear lower wishbones
– New front and rear shock tower made of German carbon fibre
– New front body mount plate made of German carbon fibre
– Adjustable small aluminium servo saver
– Wheelbase 2mm shorter
– Optimised shock position
– Rear upper arm replaced by a camber link system
– Lighter aluminium bulkheads
– Smaller shocks in the rear
– Narrower and symmetrical chassis plate made of Swiss 7075 T6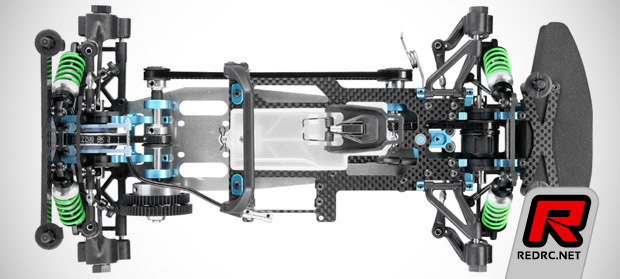 General features
– Innovative 'Direct-V-Brake System'
– Well-proven 'Velox Revolutionary Shock System'
– 'Velox Competition Clutch' with extra strong spring
– Front and rear belt tension adjustable without disassembly
– Easy differential maintenance
– Front and rear CVDs included
– Super flat, vibration free, top mounted fuel tank
– Hard-coated aluminium pinions
– Quick roll-centre adjustment in the upper front
– Wheel axles mounted from the outside for easy maintenance and set-up
– Adjustable front and rear off-set
– Blue anodised aluminium bulkheads and hinge pin brackets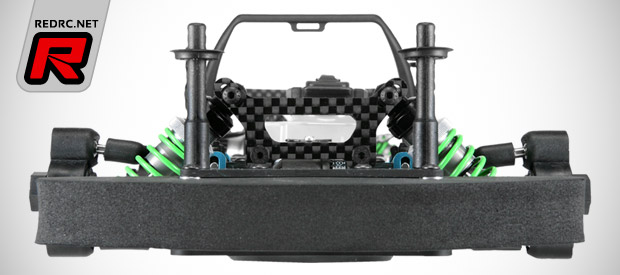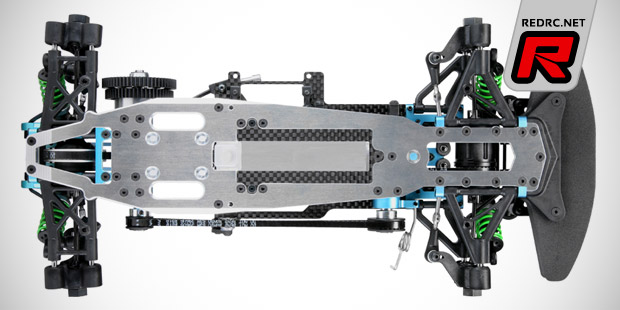 Source: Shepherd [team-shepherd.com]
---