September 4, 2013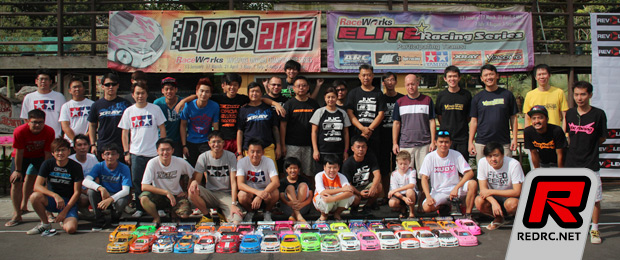 Competition in the second season of the RaceWorks Singapore Onroad Championship Series culminated in the season finale last Sunday. Featuring three classes, the ORCA SuperStock class (13.5T boosted), ORCA Spec class (17.5T blinky) and the Open 1/12 PanCar class, the season finale saw some 50 participants sign up to enjoy a day of racing action. In the ORCA SuperStock class, Daryl Thong, who was the series leader coming into this round, looked good in practice. In the first round of qualifying, however, a radio glitch resulted in a head-on crash into the wall at the end of the straight which snapped his chassis in two. Daryl was able to save his season by miraculously re-building his car on a new chassis within some 50 minutes, taking to the track just minutes before the start of Q2. With some impressive work, Daryl put in a TQ run despite not having setup the car as he simply ran out of time. With his car all set-up, Daryl was able to win all three legs of the final to win this round, his fourth race win of the season, and with it the overall series title. Alan Pang finished overall 2nd, while Colin Tong was overall 3rd.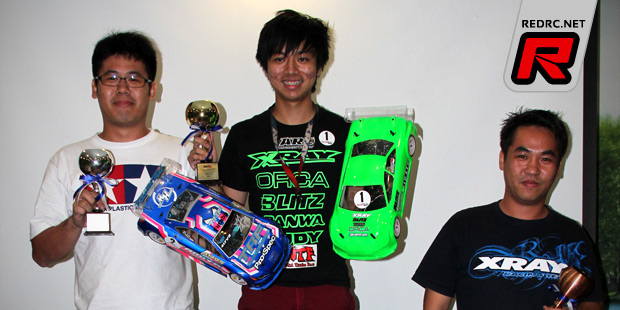 In the ORCA Spec Class, series leader and TQ, Alan Cher had a shaky start in the first leg of the final as he finished 5th. Joel Chia took the leg 1 win. In the second leg, normal service was resumed, with Alan Cher winning and Joel Chia in 2nd. The 3rd leg would determine the winner, and it would be Alan Cher once again holding off Joel Chia to win the leg and the win for the day. With his 5th race win, Alan Cher was crowned the overall ORCA Spec Class Series champion, with Chhua Joo Kiah finishing overall second and Tan Yi Ming in 3rd.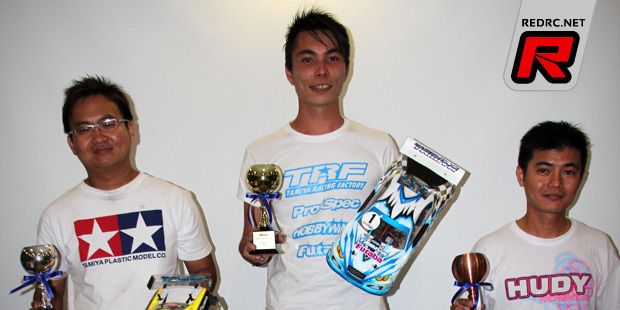 In the 1/12th Open PanCar Class, Bobby was crowned the series champion, with Francesco Nacci in 2nd, and Roger Toh in 3rd. As part of their prizes, both the series winners in the ORCA SuperStock and ORCA Spec classes received a sponsored entry into the ORCA Brushless Asia Cup to be held in Thailand later this year.
Thanks to HJ Quek for sending the report.
---