October 11, 2013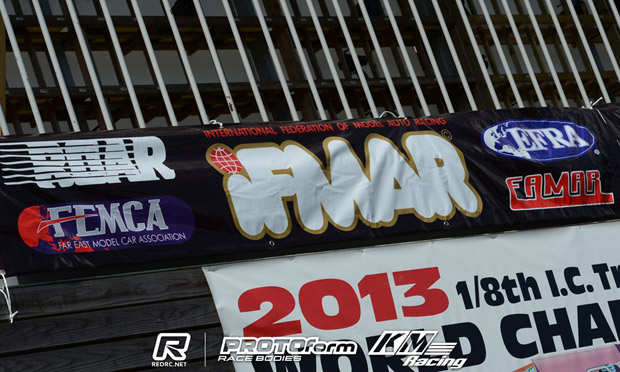 Argentina will not be hosting next year's 1:10 200mm Nitro Touring Car World Championship.  The decision was made this morning at the IFMAR AGM which is taking place at the 1:8 Onroad World Championships in Japan.  With only a single application from a track not too far from venue of last year's troubled 1:8 Offroad World Championship, the Pros & Cons of hosting the race near Buenos Aires were discussed with it decided that in the best interest of the class the race be relocated.  With no FAMAR representative traveling to Japan to attend the AGM it was voted that the WC would be awarded to FEMCA. Hosts of last year's Worlds in Thailand, where Meen Vejrak claimed the title, FEMCA accepted and will now start to gather applications from the 15 countries which they represent.  1:10 Nitro Touring Car is at a critical point with numbers struggling and moving the race should be viewed positively by the small number of manufacturers still supporting the class.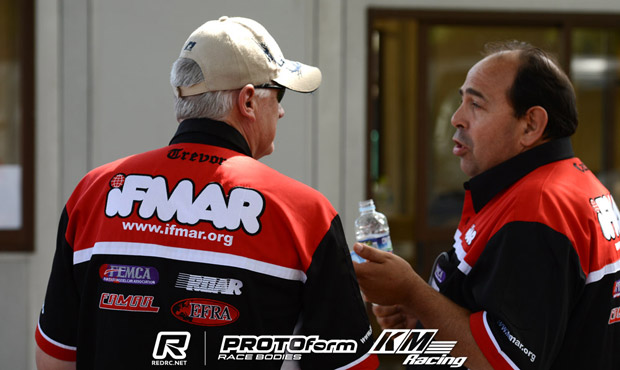 Other items of interest from the AGM include the likely reducing the controlled tyre for nitro onroad World Championships to a single brand.  The 1:8 Onroad Worlds taking place here at KeiTune Racing Speedway is the first time controlled tyres have been used with 5-brands being available but the systems has had its problems.  IFMAR are also to look at possibly introducing a points system to replace the fastest time used in qualifying. The current system meant that the direct Semi-Finalists where all decided here in Japan on the first of the three days of qualifying making for a rather dull qualifying as the weather meant no driver could get near to the TQ time set in the only evening run heat of the event.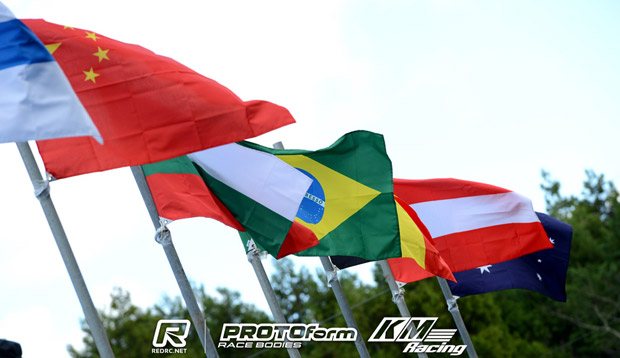 There is also a proposal to change the schedule for future World Championships with the event to start with 2 days of practice restricted to international drivers who did not attend the Warm-up Race.  The proposal is at a very early stage but for classes where manufacturer's racing budgets are limited it sounds like a positive move for Onroad nitro.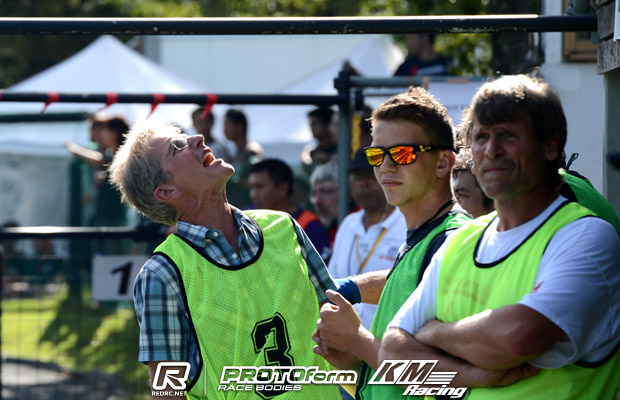 With the pits of at nitro race a noisy place making communication between drivers and their mechanics difficult often leading to a lot of roaring & shouting, IFMAR have charged FEMCA with researching a pit to driver radio system.  IFMAR are looking at permitting such a system but want to ensure that it will in no way interfere with the cars and therefore are looking at allowing a spec system.
---