October 23, 2013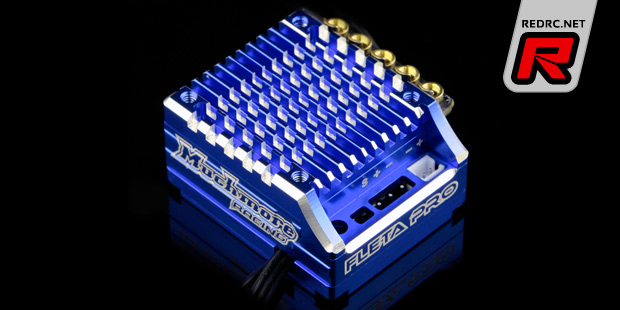 Muchmore introduce their new line of Fleta brushless speed controllers in the form of the Fleta Pro, Fleta Stock Spec and Fleta Euro all of which are completely new designed. Starting with the Fleta Pro, the controller was designed in cooperation with 3-time World Champion Marc Rheinard and it features a 120A rating, it is 2S-LiPo compatible and incorporates a 6V/3A BEC system. The new Flow-Max heat sink design ensures the controller stays as cool as possible even in high ambient temperatures or when running low turn modified motors. Included comes a dual power capacitor and an ultra high RPM fan. The speedo is highly adjustable using Muchmore's new ESC program card and ideal for on-road and off-road racing alike.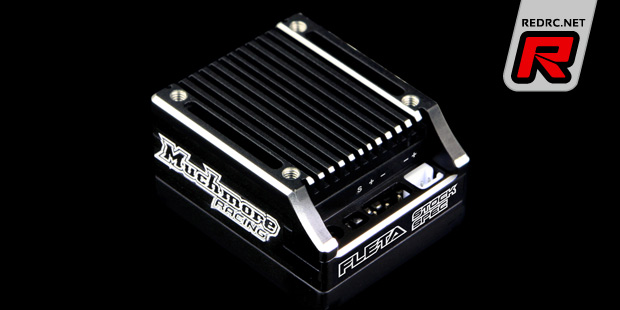 The second new controller is the Fleta Stock Spec with a 100A rating and 6.5T motor limit. It sports the same 30x36x19mm measuring case but a slightly simplified low-profile heat sink. Like the Pro it comes with a tough 6V/3A BEC system and the controller is fully adjustable via Muchmore's program card or PC interface. Both the Pro and Stock Spec speedos are available in black or blue colour.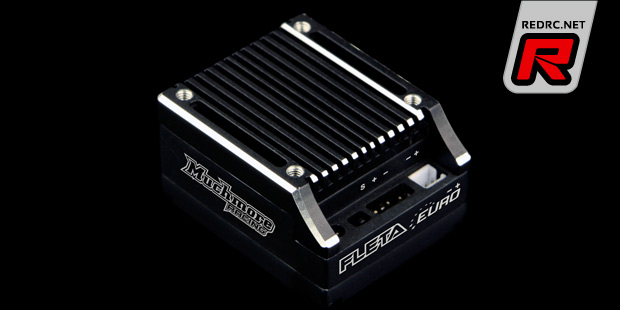 Based on the Stock Spec controller is the brand new Fleta Euro, the handout ESC for this year's Xray Pro Stock class at the 2013/14 Euro Touring Series. Sporting a 9.5T motor limit and coming with a special zero boost firmware the controller is ideal for all non boost 'blinky' classes. Like the higher spec models the Euro version comes with an all-aluminium Flow-Max heat sink, dual power capacitor and ultra high RPM cooling fan.

Source: Muchmore [muchmoreracing.net]
---