November 18, 2013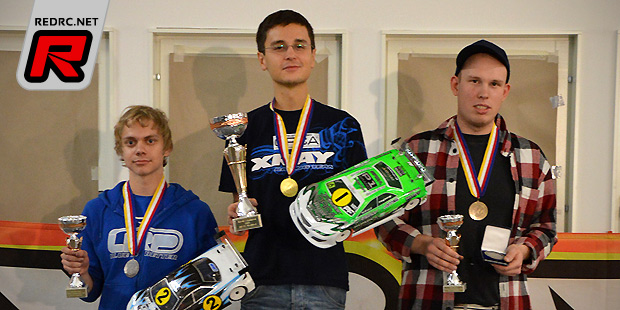 The Nordic Championships for 1/12 Modified and 1/10 Touring Car classes were held at the permanent indoor track of Swedish Xray distributors Minicars, in Enköping, Sweden. The track was rebuild for the weekend with a fast and fluent layout. Practice for the 50 drivers from four countries started on Friday. Qualifying saw Xray's Alexander Hagberg taking all rounds in both the 1/12th and touring car class but he was hardly pressured by Viljami Kutvonen from Finland with Niklas Johansson sitting in 3rd place in the TC class, also matching Viljami's pace.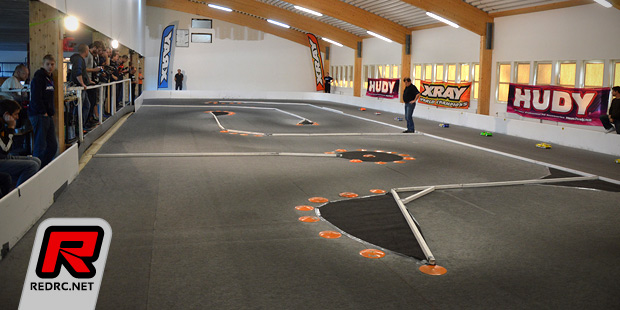 In the touring car class Alexander made full use of his TQ position, easily pulling away from the field and winning A1 and A2 for an early overall victory. Viljami Kutvonen came in second and Niklas Johansson ended the Nordic Champs in third place.
Touring Car Modified results:
1. Alexander Hagberg
2. Viljami Kutvonen
3. Niklas Johansson
4. Michael Nilsson
5. Niclas Nilsson
6. Magnus Vässmar
7. Markus Hellquist
8. Daniel Carlsson
9. Karl Ullenius
10.Mattias Ericsson
The finals in the 1/12th class were rather dramatic, as the frontrunners showed a significantly faster pace than the back markers making for a lot of risky manoeuvres. In the first A-final polesitter Alex Hagberg had a DNF after his car was send into the wall when he hit a piece of damaged carpet on the main straight. A2 and A3 though went flawless for the Xray driver as he was able to easily win both finals. Roland Ström ended the race on the runner-up spot and Magnus Hedlund completed the 1/12th podium.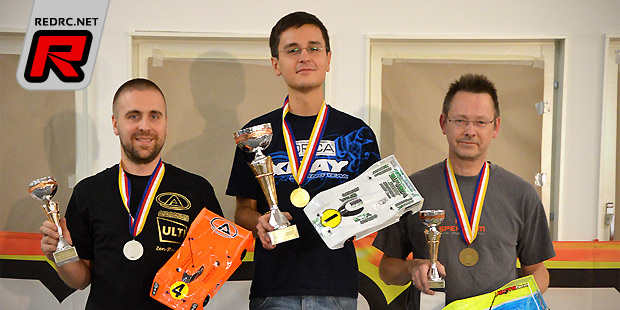 1/12 Modified results:
1. Alexander Hagberg
2. Roland Ström
3. Magnus Hedlund
4. Jörg Mikael Tiit
5. Mickael Brandt
6. Maxx Rosén
7. Alexander Andersson
8. Jonas Eriksson
9. Tommi Eriksson
10.Jens Magnusson
In the touring car stock class that was also being run Thomas Ek took the winning honours followed by Eddie Nordenwall and Kalle Carlsson.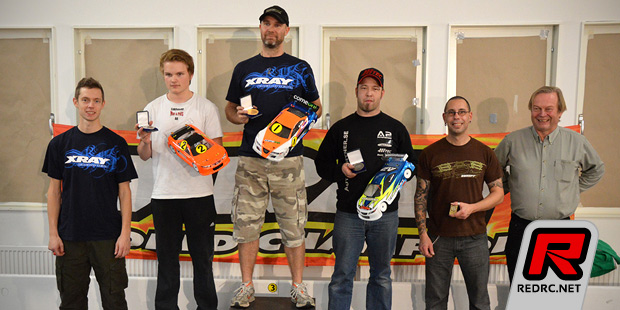 Touring Car Stock results:
1. Thomas Ek
2. Eddie Nordenwall
3. Kalle Carlsson
4. Stefan Larsson
5. Joakim Nyströ
6. Henrik Gustafsson
7. Peter Råbe
Source: Xray [teamxray.com]
---