January 9, 2014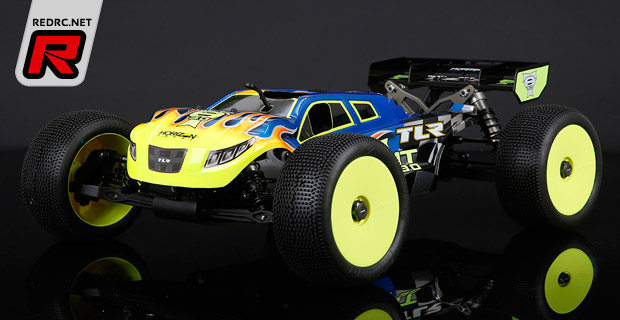 TLR have announced the 8ight-T 3.0 truggy, this latest version benefiting from the same engineering and expertise that made the 8ight 3.0 buggy a ROAR National Champion. Everything from the suspension geometry to the body and wing design has been refined so it is easier for racers of all skill levels to drive faster and lower lap times. In terms of suspension geometry it has been refined to give racers of all skill levels a neutral handling truggy that is easy to drive fast. 15-degree, non-inclined caster blocks raise the spindle, allowing the vehicle to soak up bumps with less dog bone plunge. Redesigned front arms improve front wheel clearance and increase steering throw. Camber and shock locations on the shock towers are optimized for quick and easy tuning.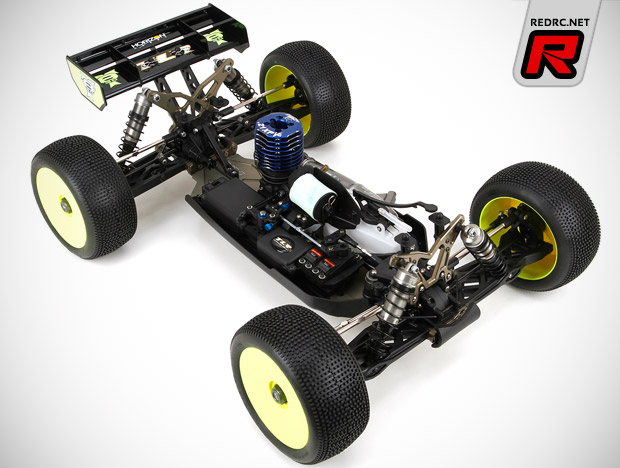 The large bore shocks are easier to tune and include machined tapered pistons and shock bushings for greater precision. The tapered shock springs provide more spring-to-arm clearance and a progressive rate that keeps the ride plush over rough sections of track while still providing plenty of bottoming resistance for landing large jumps. Larger volume bladders with improved durability are also included.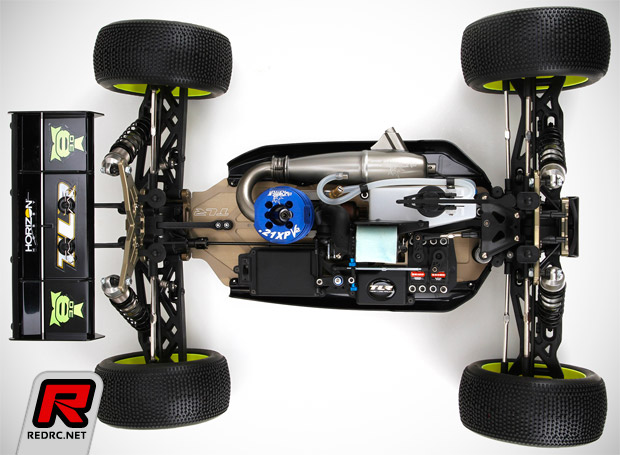 The kit comes with an impressive collection of optional parts that includes lightweight outdrives, a lightweight spur gear, adjustable hinge pin braces, a hard-anodized flywheel, an aluminum servo saver top, aluminum rear bearing inserts and more.
The Gen 3 Radio tray provides better weight distribution and helps prolong servo life with molded index points that improve linkage alignment. A ball bearing-mounted throttle tri-horn keeps engine response smooth and precise. The switch location has been moved for easier access and the metal J-nut that secures the battery box reduces wear on the radio tray from chassis flex.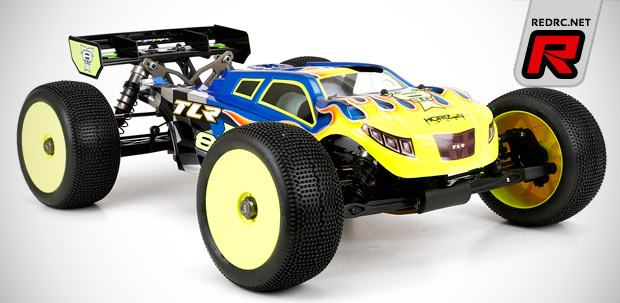 The body is a refined version of the revolutionary 8ight-T 2.0 truggy's cab forward body. It's complemented by a new rear wing with larger side plates that improves air flow and provides greater down force. An optional wickerbill system is included so you can fine tune stability for different track conditions.
Key Features
– Improved Suspension Geometry
– 16mm Shocks and Tapered Springs
– Optional Parts Included
– Gen 3 Radio Tray
– Improved Body & Wing
– Front and Rear, Center Dogbone
– Adjustable Aluminum Front and Rear Pivots With Inserts
– Aluminum Top Servo Saver
– Brake Caliper Springs
– Aluminum Bearing Inserts
– Lightweight Outdrives
– TiCN Shock Shafts and Hinge Pins
– Ball Bearing Steering Rack
– Rear Ring and Pinion Gear
– Improve Droop Screws
– Metal Servo Inserts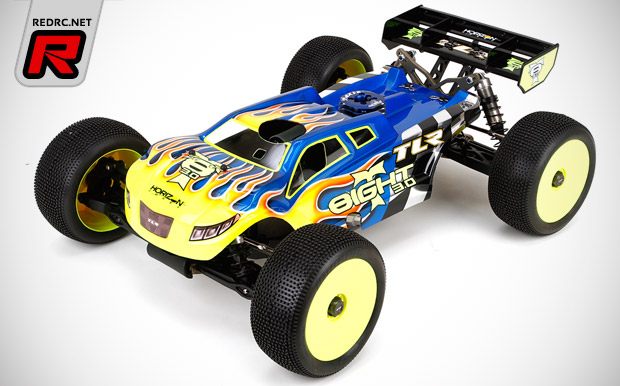 Source: Horizon Hobby [horizonhobby.co.uk]
---