March 26, 2014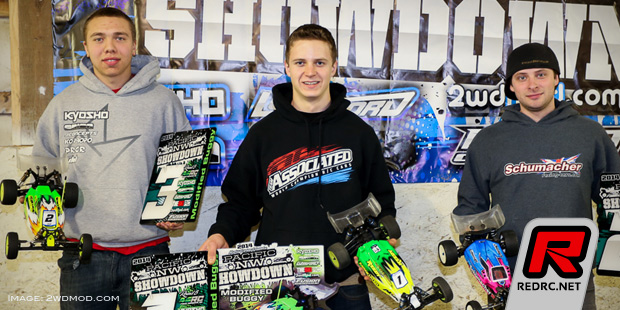 March 21st through the 23rd marked the final race of the epic Pacific NW Showdown winter series 2014. The finale was held at Four Season's raceway in Olympia Washington, home of Gary Brown, father to Northwest legend, Scott Brown. Unfortunately, good things must come to an end and after a long winter the final race was upon us. Undoubtedly saving the best race for last, Northwest's finest 1/10th scale off-road drivers would once again meet up for a last showdown and make claim for the series overall championship title. The event was scheduled for open practice on Friday from noon till 9pm and all 4 rounds of qualifying to be ran on Saturday. Sunday would hold triple A-main events decided by best 3 of 4 rounds of qualifying with 6 minute lower mains for bumps and award ceremony held after racing.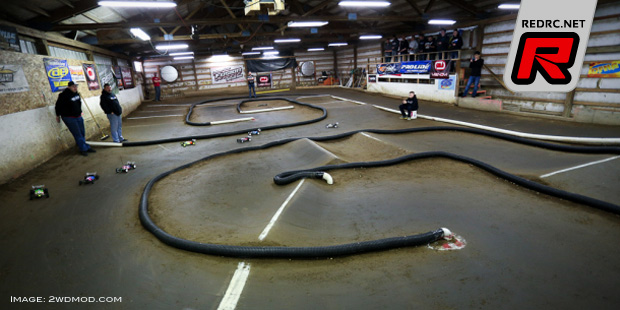 In the 2WD Modified class Team Associated's Luke Smith was on the back foot at the beginning of the weekend having miss most of Friday's open practice b/c of work, however being the talented young driver that he is, he was getting faster with each pack on the track. A1 was a very close battle between NW's finest with Luke Smith leading for most of the race and Mike Brown's Schumacher KF right on his bumper for 5 minutes straight. With less than a minute left, Luke would make a small mistake that would allow Mikey Brown to take over the lead and win A1 in high pressure fashion. The precision that Mike had was remarkable and an awesome display of car control. With both these drivers showing such respect for each other throughout the entire race was an awesome display of 2WD Modified racing.
A2 was much the same with nose to tail battling among the top 3 drivers. However, this time it was Luke that was able to control the gap and not make the same mistake towards the end of the race that earned him the victory in A2. With Mike and Luke both having a win, it would come down to A3 to decide the race victor.
A3 was quite interesting as Mike Brown would make an early mistake this round that would shuffle him back in the pack and never having really found his rhythm to get going again. With that mistake, Luke would rise and claim A3 taking the overall victory. Team Kyosho's CJ Ferrell would get 2nd in A3 wrapping up 3rd on the podium.
You can find more results and images by clicking here.
Source: 2wdMod.com [2wdmod.com]
---