August 19, 2014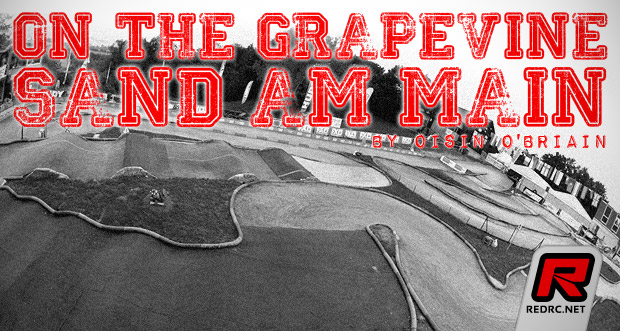 Exactly one year ago I sat down with some enthusiasm to write this column because I had just returned from reporting on David Ronnefalk winning his first European Championship title. The reason writing about his success in my column came easier than normal was I could relate more easily to his achievement because we were both kind of the new kids on the block at the same time and I had witnessed everyone of his 1:8 European A Championship campaigns. The first Euros I reported on was a dusty Crete in 2008 while his was Austria one year later, the same year he won the European B Championships in Switzerland, and over that time we have developed a good working relationship so seeing him take the biggest win of his career felt that bit more special. Over the last 12-months I have got to work a lot more with David due to him representing Kyosho in the Euro Offroad Series and interacting with him at the European Championships in Germany last week it was compelling to see how the 18-year-old took his title defence in his stride. His form from the get-go was impressive but how he dealt with it was for me even more so.
It amazing how teenagers will always find a source of internet. With some cable length issues we had to set up a Red RC wifi connection in the press room to get all our crew hooked up. With US visitors Joel Johnston and Mark Pavidis of AKA availing of the connection and joining us in the rather hot & sticky press container (it had a lot of glass windows that didn't open and no aircon) it wasn't long before David got word of the connection along with fellow Swede & all round nice guy Christopher Svensson. With the growing number of wifi freeloaders the banter in the otherwise quiet press room helped with getting through what I have to say was a slightly subdued European championship. The 1:8 Offroad Euros is the only EFRA event we have continually covered since attending in 2008 – funny still how some not so observant racers make the comment each year 'what are you doing here, you don't cover Offroad'. The main reason for making the annual pilgrimage is due to the classes' popularity but also, to give him credit, because of how 1:8 Offroad section Chairman Carlos Gomez looks after the press affairs and in general runs the event. Ever since the 2009 Euros when the overnight security company's guard dog did his business in the middle of the press tent creating a smell that made your breakfast want to come back up, Carlos has always run a good ship in terms of press facilities and we have never found ourselves having to ask twice for anything. On our arrival at the track in Sand he was over to greet us and help us to settle in for the week. I have to say in terms of event timetables, which this year saw a change that gave drivers extra rounds of practice on the opening day, the event is the best working conditions I get all year. Rather than driving around late at night looking for places that might still be open so we can get something other than a McDonalds, at the Euros most nights we were seated and ordering dinner by 20:00. Racing till late seems to have become something of an accepted norm now for the events but early ends to the days have got to be one of the USPs of the Euros as highlighted by the larger number of girlfriends and families who were in attendance compared to other large races. Sure it is a five day event, a point which came up for discussion a few times, but looking around as I tucked into yet another schnitzel for dinner I couldn't help but notice I was not the only one enjoying having the time to have a leisurely meal and still be in bed well before midnight.
******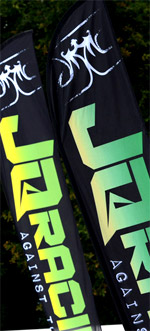 2013 was for me the best of any of the European Championships we have attended. The atmosphere, the racing, the weather – everything was perfect, even the location especially if you're found of the odd glass of champagne!! While this year's event was well executed with MSC Sand's own Ralf Bauer doing a great commentary job, albeit making little sense to be me as it was in German, the buzz that once surrounded 1:8 Offroad was definitely more subdued than in year's gone by. With the Euros my 20th event to report on this year I initially put this down to me becoming slightly numb to the excitement of the race others might be feeling. Turns out though I wasn't the only one feeling how I did. 2012 Champion Darren Bloomfield made the comment after giving me a run down of his latest run that the event was 'kind of boring' and I got similar sentiments from many others. From discussions with industry figures at other races over the year I knew that 1:8 has come off its high but this was the first time I could really feel it in Europe. Chatting to Joesph Quagraine, who I have to compliment on how he presented JQ Racing with his two new well thought out branded pit tents bringing a bit of needed colour to the pits, we both made the observation that there was less of a manufacturers buzz about the place with less brands on show this year – not necessarily a bad thing for those companies who have long supported the category. Through conversations with many industry figures in attendance I got a general air of feeling that the competition r/c market as a whole is on a bit of low at the moment and in waiting for something new to bring a bit of buzz & excitement back.
******
I lost count of how many times I was asked about when we would be starting an EBS (Euro Buggy Series) and it was interesting to see the opposing reactions caused by the arrival of Uwe Rheinard and timekeeper Hartmut Wenzel on Saturday. For most their presence was friendly, half the final line-up were EOS regulars but in certain quarters I suppose the reaction was best described as threatening. With the ETS, EOS and ENS already taking up a combined 14 weekends and there already a busy 1:8 calendar in terms of the many national championships, the addition of an EBS would be difficult logistically but it didn't stop us playing with the idea over dinner on Saturday night so who knows.
******

One of the big talking points over the 5-days in Sand, which although I was there when it previously held the 2011 Euros I only found this time round is built into the face of the start/finish section of a former Motocross track giving it its unique hill side layout, was the up coming World Championships in Italy. Poor old Ricky, our excellent Italian photographer, found himself inundated with questions about the track as well as doing a great job acting as a volunteer for the Italian Tourist board. Of the many 'I heard this' and 'I heard that' the biggest point to hit me about the worlds was when wrapping up on Saturday evening and saying our fairwells to Joel and Mark, Joel joked that if this was the worlds we would now only be half way through the event. To be honest while I'm a big fan of Italy, its people and its food, the thoughts of such a questionably long event are a little daunting. Lets just hope that the local hospital is well stocked up with treatment for cabin fever!!!
Have an opinion on the topics discussed? Leave them in the comments below.
Oisin O'Briain is Red RC's Event Editor. Traveling the world reporting on some of the biggest races in the sport he regularly chats with top drivers and key industry figures and in his new column 'On the Grapevine' he will try to bring readers an insight into the latest talk that is doing the rounds in the paddock along with the odd bit of trivia information that comes to light.
The views and opinions expressed in this column are those of the author.
---