October 20, 2014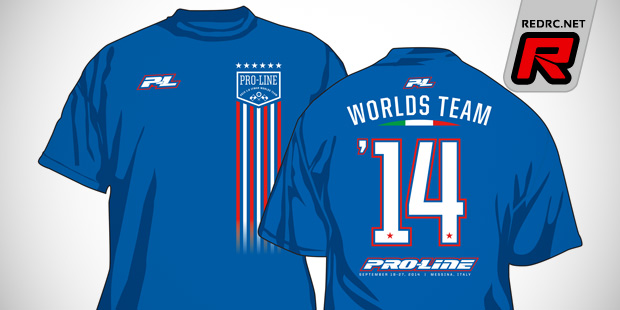 Pro-Line have new merchandise available in the form of a World Championship T-shirt, the Legacy trucker Snapback hat, printed micro fibre towels, and several new sticker sets. Starting with the T-shirt, it is made to celebrate Pro-Line's 12 World Championship titles and it was first seen at the World Championships in Italy. The blue T-shirt features a soccer inspired Italian theme with a Stars and Stripes shield on the front and Worlds Team emblazoned on the back. The shirt is available in adult S to XXL sizes.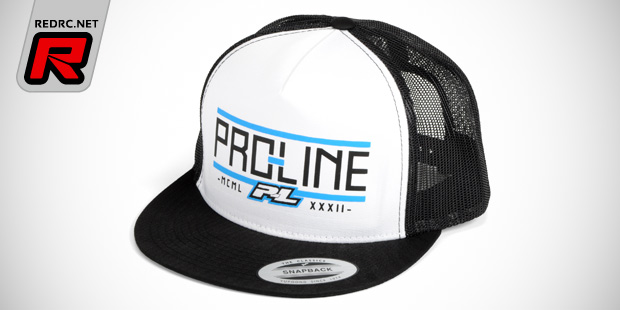 Also new is the Pro-Line Legacy Trucker Hat. It features a bright white front section emblazoned with a large Legacy style Pro-Line logo and a breathable black mesh material for back of the hat. The hat has a snapback to fit most and has a black flat bill in the front.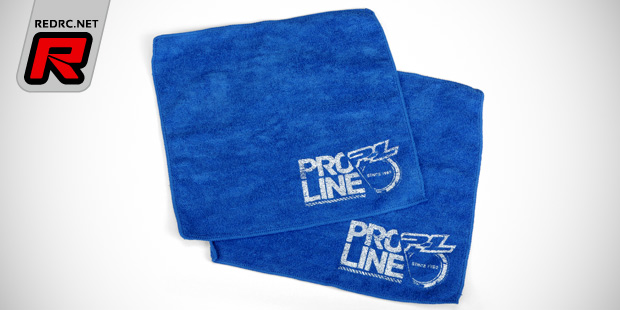 Also new is a pair of Pro-Line blue micro fibre towels that are great to have around while working on your cars. They feature a printed Pro-Line logo to show off you love for all things Pro-Line. The ultra-soft fabric of the pit towels is great for cleaning your hands, face and even electronics. The soft, absorbent towel is reusable, long lasting, lightweight and quick drying. The towels can also be used on keyboards, tablets, and mobile phones. And even better, it is reusable and long lasting eliminating the need to create waste with paper towels or tissues. Last but not least are new decals such as the American Pride, California Pride, chrome and brushed aluminium sets. Each contains one Pro-Line and one P-L decal.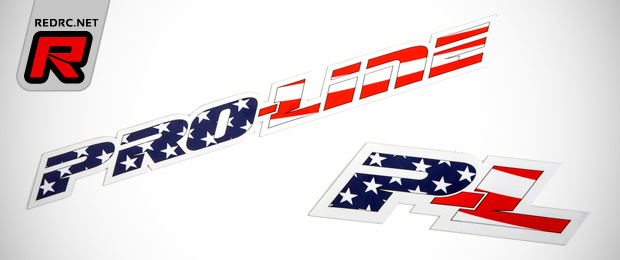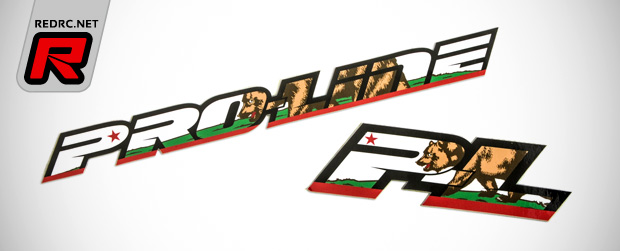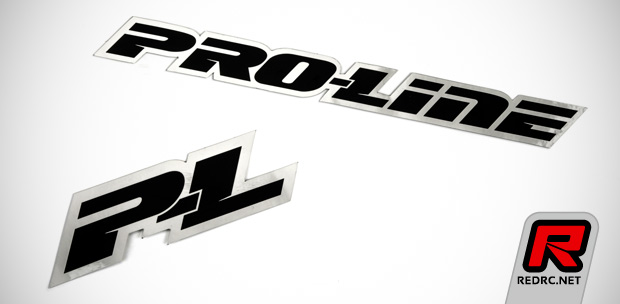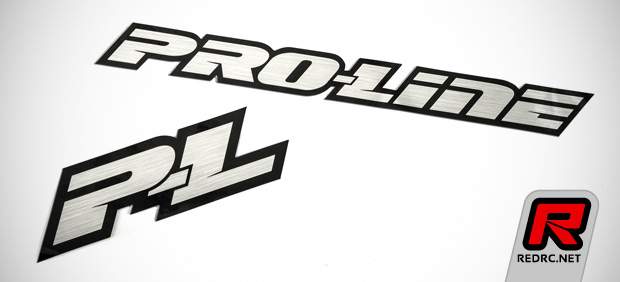 Source: Pro-Line [prolineracing.com]
---