November 5, 2014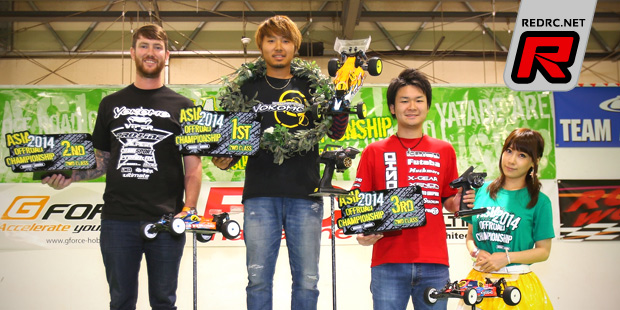 The 2014 Asia Offroad Championships were held last weekend at the World-famous Yatabe Arena, the venue of next year's IFMAR EP Offroad World Championships. The race was held on the facility's astro turf track that received a new layout prior to the event to allow for equal conditions and no advantage for the drivers that attended the JMRCA Nationals back in July at the same venue. As in previous years the race was announced by Charlie Suangka and the race format was five rounds of qualifying followed by triple A-mains, double B and lower mains. Overall more than 50 drivers, including a good amount of entries from oversea, attended the race in the three classes of Electric Buggy 2WD, 4WD and Junior and it was newly crowned Touring Car World Champion Naoto Matsukura who took the win in the 2WD class from UK's Lee Martin and Kohta Akimoto.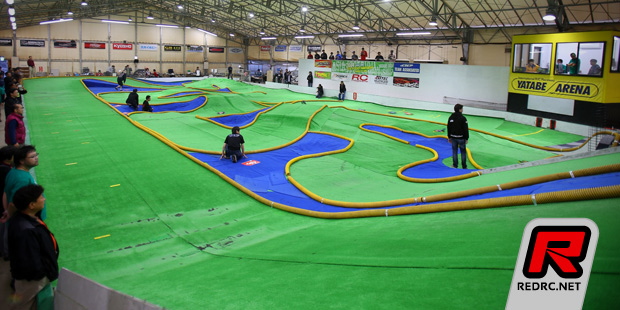 2WD Class Results
1. Naoto Matsukura
2. Lee Martin
3. Kohta Akimoto
4. Masatsugu Ido
5. Yusuke Sugiura
6. Kai Kikuchi
7. Shin Adachi
8. Daisuke Sakamoto
9. Kazuki Sasatsu
10.Kaito Kodera
In the 4WD class Naoto again was unbeatable as he took the win from Kohta Akimoto and Kaito Kodera. Yusuke Sugiura and Lee Martin rounded out the top 5 result.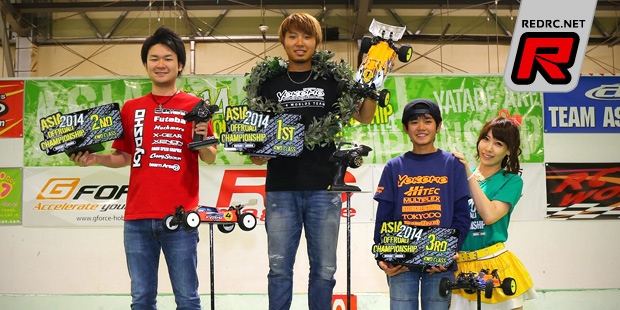 4WD Class Results
1. Naoto Matsukura
2. Kohta Akimoto
3. Kaito Kodera
4. Yusuke Sugiura
5. Lee Martin
6. Masatsugu Ido
7. Kai Kikuchi
8. Daisuke Sakamoto
9. Shin Adachi
10.Tatsuya Sanpei
The Junior class had Hayate Obokata coming out successful from Jonathan Yeung and Leo Hsu.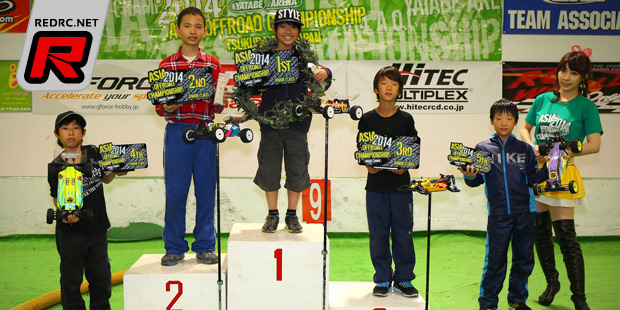 Junior Class Results
1. Hayate Obokata
2. Jonathan Yeung
3. Leo Hsu
4. Hikaru Nagara
5. Yui Kaino
Source: Yatabe Arena [yatabearena.com]
---