November 28, 2014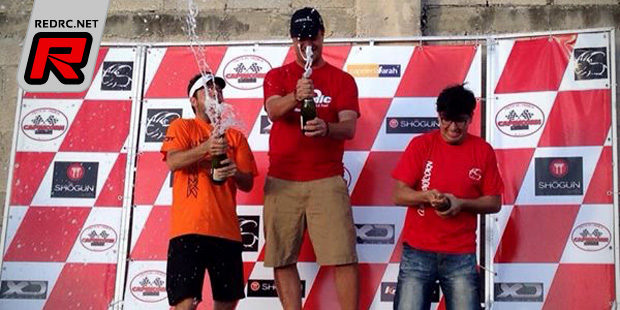 The Mexican Capricorn Cup was held in Merida, Mexico with drivers from all over the country attending. Backed by the support of both the city of Merida and the local media the race attracted a good amount of drivers. Qualifying in the Nitro 200mm Sedan and Electric Touring classes was dominated by Rino Lino who would also come out successful in the mains of both classes. In the Sedan class it was Luis Hidalgo who grabbed the runner-up spot while Manual Ortiz completed the podium in 3rd.
1/10th Nitro Sedan A-main result:
1. Rino Lino – Capricorn/XRD
2. Luis Hidalgo – Xray/RB
3. Manuel Ortiz – Xray/O.S.
4. Hiram Leon – Capricorn/Gimar
5. Jonathan Nunez – Capricorn/Novarossi
6. Roberto Ambriz – Serpent/Novarossi
7. Mario Viveros – Serpent/RB
8. Juan C. Herrero – Mugen/Max Power
9. Manuel Lopez  Xray/Novarossi
10.Elvis Castilla – Capricorn/XRD
In the electric class Rino was sidelined by his Capricorn teammates Humberto Marin and Alberto Caceres who rounded out the top 3 result.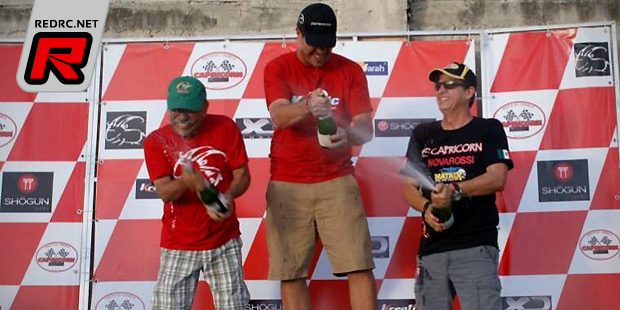 1/10th Electric Touring A-main result:
1. Rino Lino – Capricorn/Orca
2. HUmberto Marin – Capricorn/Trackstar
3. Alberto Caceres – Capricorn/Speed Passion
4. Mario Viveros – Xray/Tekin
5. Juan Cobos – Yokomo/Trackstar
6. Manuel Lopez – Xray/Tekin
7. Julio Castillo – Capricorn/Orca
8. Elvis Castilla – Capricorn/Orca
9. Francisco Violante – 3Racing/Trackstar
10.Cristopher Richard – Serpent/Trackstar
Source: Capricorn [capricornrc.com]
---