November 21, 2014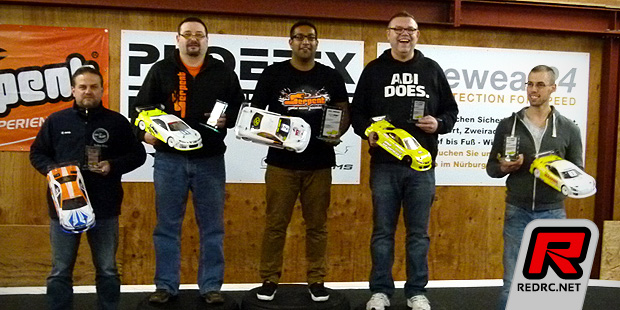 The 2nd round of the Tonisport-Winter-Cup was held at the Eifel-Ring, a permanent indoor track in Leimbach, close to the World-famous Nürburgring. A total of 40 racers attended the race that was organized by the MAC Adenau. The 13.5T Touring Car class saw an impressive battle for positions already in the three six-minutes qualifying heats. Finally Ingo Herschbach took pole position in front of his Serpent fellows Majuran Tharmalingam and Oliver Kaufmann, winner of the first TWC race weekend.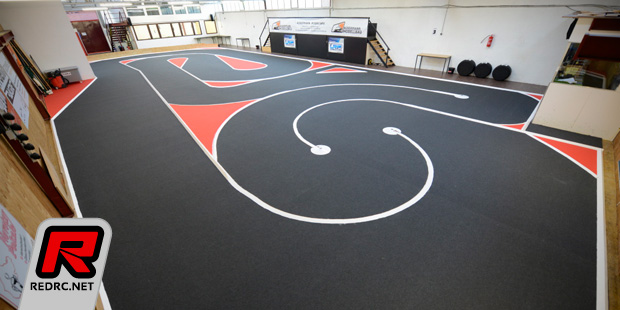 Kaufmann then went on to win the opening A-main in front of Jan Rettke (ARC) and Jacques Libar (Xray) while Herschbach came in 4th following an incident with Tharmalingam who crossed the line in 6th place. In the second main Herschbach took advantage of his pole position and won with Tharmalingam hot on his tail and Kaufmann in 3rd. Local hero Tharmalingam was able to pass Herschbach in the third main but had to fight for this deciding victory until the finish line with Herschbach only a fraction of a second behind. But with the faster third main in his hands, Tharmalingam captured the overall win with Herschbach in 2nd and Kaufmann in 3rd position to make it a 1-2-3 for Serpent.
The win in the 17.5T Touring class was taken by young Tobias Daniels (Xray) in front of Niklas Lynn (Serpent), the Rookie class went to Marc Stuebben (Tamiya) ahead of Max Mohr (Yokomo).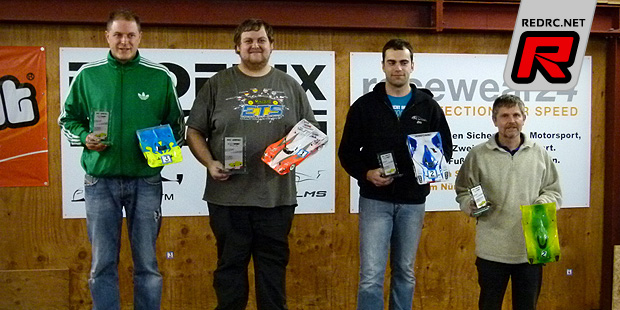 In the 1/12th scale class Jacques Libar from Luxembourg had switched from VBC back to Xray again only a few days before the race weekend but he pushed his new X12'2015 immediately to TQ. Libar also won the first main ahead of the two VBC drivers Sven Stoffels and Marcel Ellissen but finished only in 3rd in the second main behind Stoffels and Ellissen, so the third A-main had to bring the decision. Libar led from tone to tone and he finally took his second overall win with German Vice Champion Sven Stoffels and Marcel Ellissen completing the podium.
Source: MAC Adenau [mac-adenau.de]
---