December 14, 2014
Team Losi Racing have new optional parts available for the 8ight-T 3.0 truck as well as the 22-4 4WD buggy. Starting with the 8ight-T 3.0, the new electric body offers the same style and performance as the 8IGHT-T 3.0 body, but all of the "nitro specific" holes for the engine head, fuel gun, and tank pull have not been cut out for the electric version. The body is made from durable 1.5mm polycarbonate, it is pre-cut around the front, sides, and back of the body as well as the body mounting holes and it includes die-cut vinyl window masks and a die-cut 8ight-T 3.0 sticker sheet.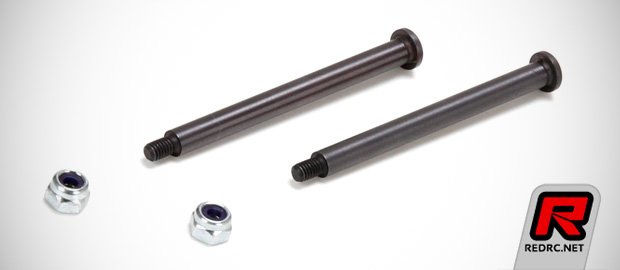 For the TLR 22-4 comes a new front hinge pin set that will greatly improved the durability of the 22-4 front end by eliminating the use of set screws to secure the front hinge pin as they are now locked in place using a locknut. The precision CNC-machined, heat treated, and Ti-carbonitride coated shafts also have the centre notch removed, making them far more durable compared to the original hinge pins.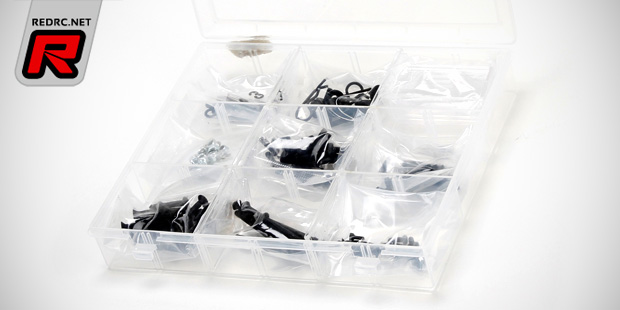 Last but not least comes the 22-series hardware box that included at least one each of every screw used on the 22, 22 2.0, 22T, 22SCT, 22SCT 2.0 and 22-4. Coming in a handy semi-transparent box the set also includes several nuts, washers, shock limiters, as well as some special parts such as the 22 buggy front axle lug, king pin screws, pins and E-clips.
Source: TLR [tlracing.com]
---