December 16, 2014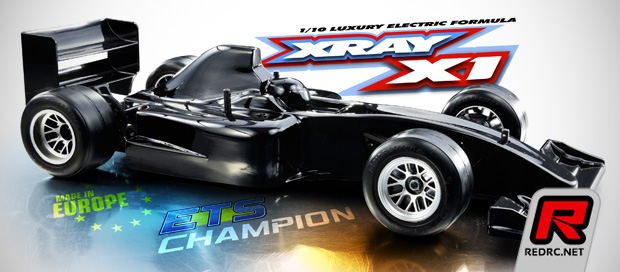 Following our exclusive making off story featuring Xray's new X1 formula car we now have all details available about the company's first formula pan car kit. Developed by Martin Hudy in cooperation with Francesco Martini and Jan Ratheisky, with the latter winning the 2014 ETS Formula class title using the prototype car, the vehicle is based on a super narrow 2.5mm carbon fibre chassis with optimised torsional flex to make for highest possible corner speeds and maximised traction.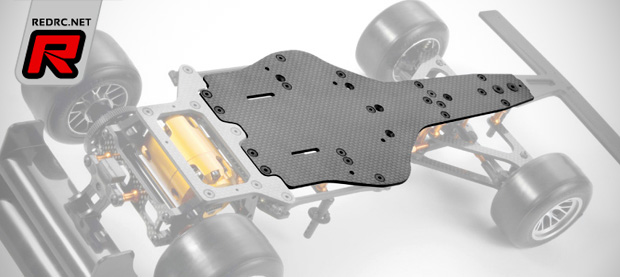 The chassis allows for the use of transverse or in-line mounted 2S shorty LiPo packs with the electronics being mounted in front or to the left and right of the battery pack, depending on the battery placement. Composite battery mounts make for a securely positioned battery while the low-profile steering servo is mounted in a laydown position, acting on a centre single bellcrank steering with optional Ackermann positions.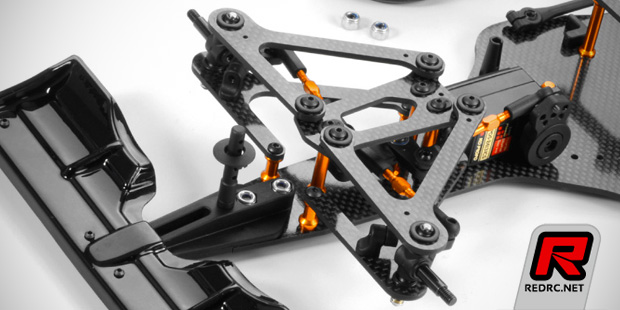 The front suspension is made of carbon fibre double wishbones with the lower A-arms being attached to the chassis via aluminium posts while the upper arms are mounted to a central carbon fibre brace that uses inserts to adjust the camber in a range of 1.0 degree to 2.5 degree while the castor is adjustable from 3 degree to 12 degree, again using different and clearly marked inserts. Additional aluminium shims help with roll centre and ride height adjustments to optimise the steering characteristics according to the track conditions or tyres used. Adjustable composite steering backstops can be used to fine-tune the steering to various track conditions from low to high-grip.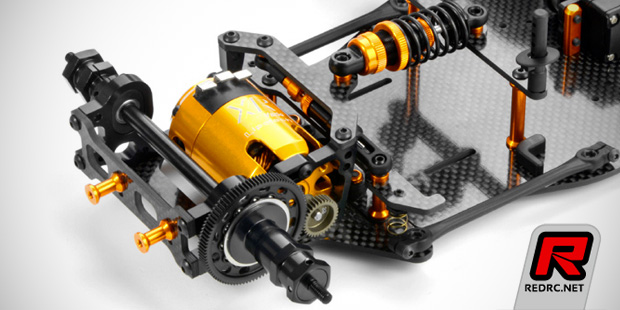 The rear suspension makes use of a class-standard link-type system with 7075-T6 aluminium motor mounts/bulkheads, a carbon fibre pod plate and a heavy-duty ball differential with carbide diff ball and thrust race. "Tamiya standard" aluminium wheel hubs make for a low weight and precise and secure wheel fitment and the rear axle height is adjusted using composite inserts with different offset.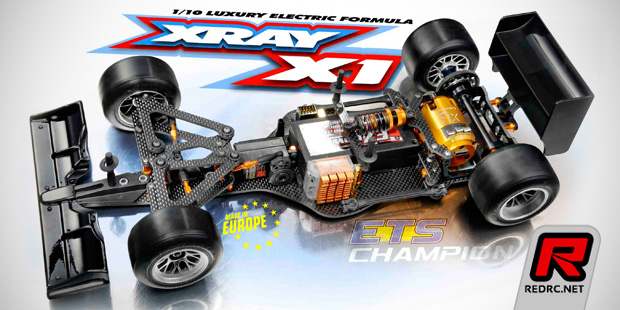 The kit is rounded out by aluminium turnbuckles, a set of oiled high-speed ball bearings, adjustable body posts and a lexan front wing with low and high downforce variants being included in the kit. The rear wing is a height adjustable composite part and the included lexan body is a purpose-designed affair with optimised aerodynamics for improved airflow while the integrated driver helmet keeps the weight as low as possible.
Features:
– Designed and manufactured by Xray in Europe
– Simple yet effective and proven design
– Optimised for indoor carpet racing as well as outdoor asphalt racing
– Chassis CNC-machined from custom-manufactured 2.5mm high-grade graphite material
– Improved steering response and optimal side-to-side weight transition
– Rear graphite brace holds battery in place
– Transverse or inline battery placement.
– Laydown steering servo for lowest CG
– Front centre shock mount is positioned in the absolute chassis centre
– Strong, simple, fully adjustable, and ultra-efficient front suspension
– High-grade graphite lower & upper suspension arms and arm mount plate
– Tiny, strong composite pivot balls for smooth, bind-free operation.
– Adjustable front caster via eccentric bushings
– Adjustable front camber via eccentric bushings
– Adjustable front upper & lower roll centre via included shims
– Adjustable front track-width adjustment via included wheel axle shims
– Tiny, robust 4-spring servo saver
– Pre-drilled chassis holes to accommodate either a micro or mid-size steering servo
– Centrally-positioned servo saver arm with selectable Ackermann positions
– Adjustable bumpsteer characteristics via included shims
– Super-tiny yet robust steering blocks with multiple Ackermann positions
– Super-smooth hardened steel kingpins
– Compact, ultra-lightweight rear pod design with composite rear pod links
– Narrow rear pod design gives improved steering response and optimal side-to-side weight transition
– CNC-machined pod bulkheads made from premium extra-hard Swiss 7075 T6 aluminium
– Rear pod upper plate made from strong graphite
– Rear graphite brace features multiple wing height mounting positions.
– Eccentric composite bushings are included for ultra-fine rear ride height adjustment
– Ultra-precise, micro-size side shock
– Linear side springs for more consistent and smoother compression
– CNC-machined ultra-precise spring steel wheel axle
– Rear differential with high-grade precision carbide balls and premium carbide axial thrust-bearing
– CNC-machined rear hubs made from lightweight aircraft aluminium
– Robust body posts
– Multi-part front wing consists of composite bumper and Lexan downforce spoiler
– High-efficiency, high-strength rear wing
– High-performance, low-profile aerodynamic X1 body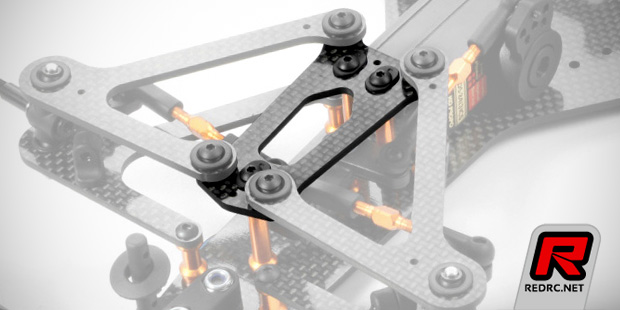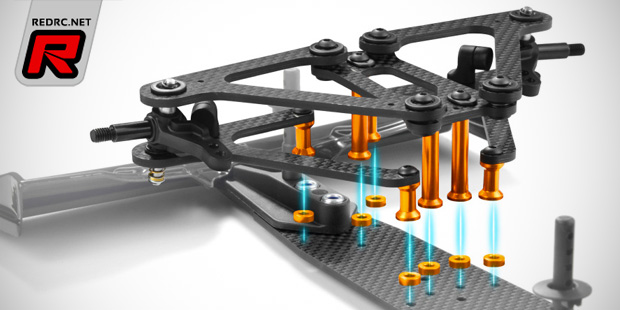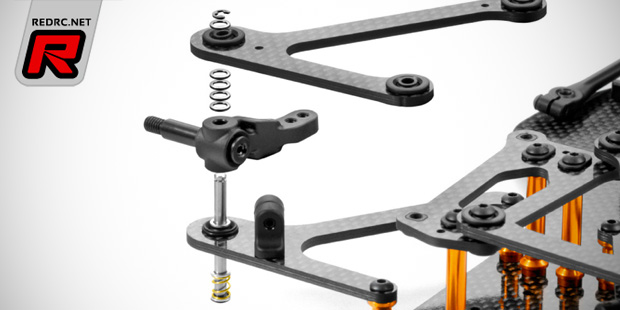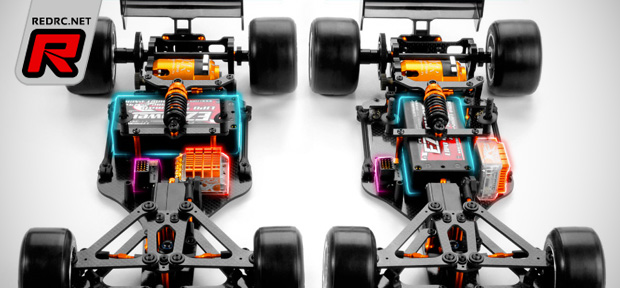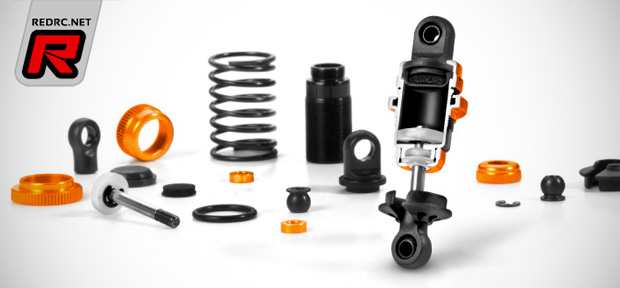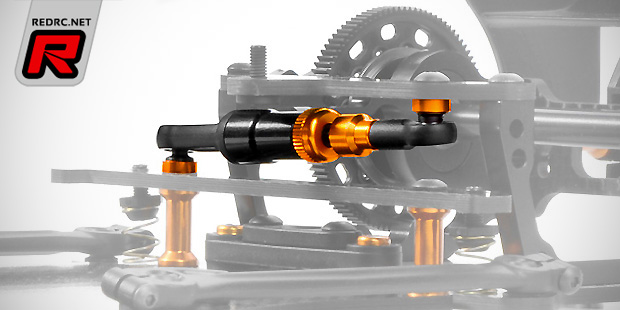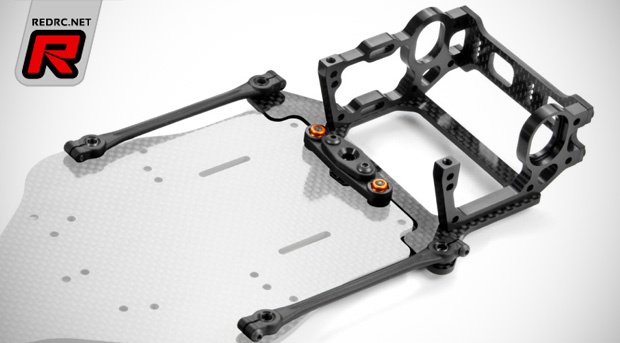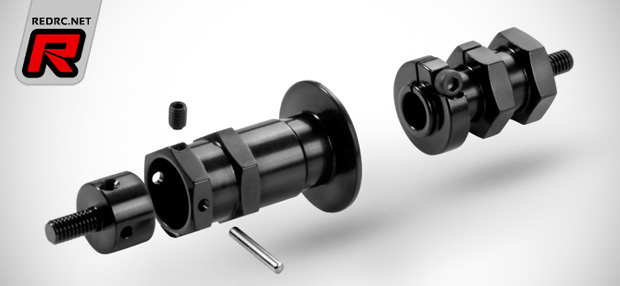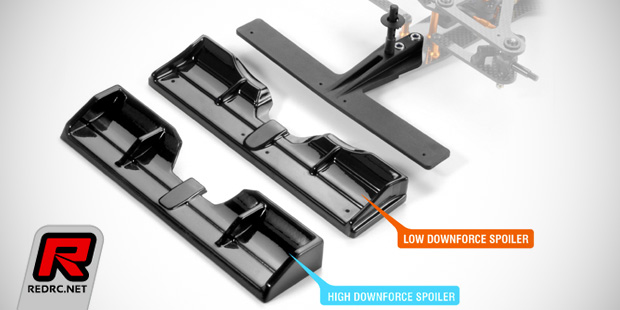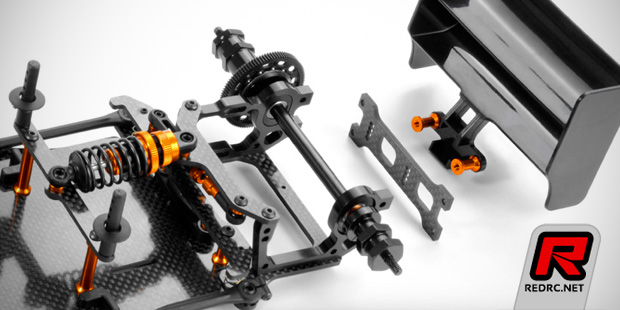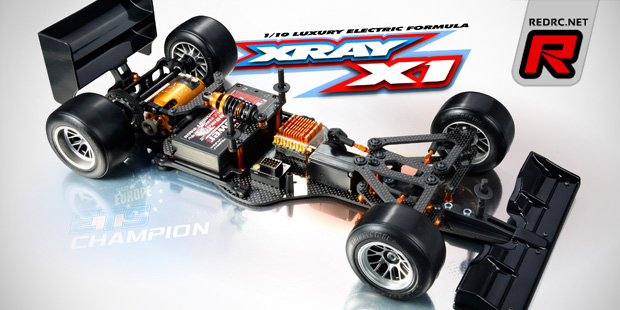 Source: Xray [teamxray.com]
---