January 2, 2015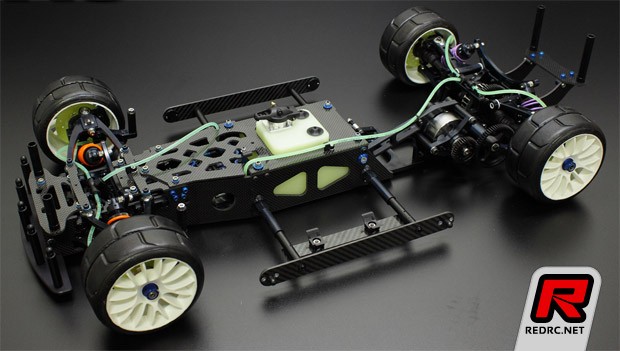 RS5 Modelsport introduce the follow up in their successful line of 1/5th scale touring cars, the T15. With a recent push to use ultra soft compound front tires, this new car has been developed with, among many other things, additional setup options to help tune out front mechanical grip if needed. A weight distribution change to increase the rear end grip of the car they created new wishbones that are offset to the front. With this modification the complete centre part of the car has been offset rearwards creating an more rear heavy car, without adding any extra weight. On the alloy chassis under the rear differential there are now 4 threaded holes to allow the user to mount additional weights to the car in this beneficial position.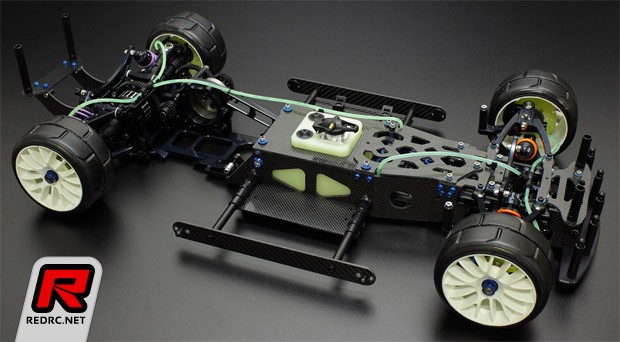 The front roll-centre of the car has been increased, by changing some spacers, and they lowered the rear roll centre by changing some spacers and using a new rear shock tower and upper wishbone bracket. The single piece upper wishbone bracket gives more stiffness and therefore is more precise. With the increased front roll-centre the front end of the car will roll less sideways generating less pressure/grip to the front tires, and has less of a tendency to traction-roll and give a bit more rear end traction. With the lowered rear roll-centre the car will roll sideways more generating more pressure/grip to the rear tires and generate more steering on acceleration.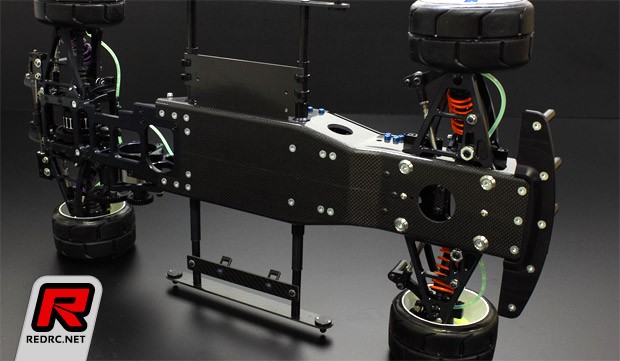 The new wishbones have the same features as previous models, like zero play Steel/Brass hybrid ball joints but during the design change they made the front wishbone's stiffener rib a bit thicker to support the front anti-roll bar more. To reduce the vibration of the rear roll-bar they made it lighter while the rear roll-bar holder has a plastic ball insert to reduce vibration and precent breakage.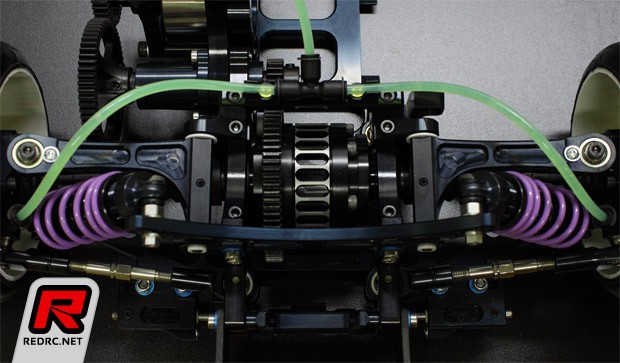 The wheel hubs have been lightened by 40 grams to reduce the unsprung mass with the weight reduction also supporting the mounting of additional weight to the rear of the car. The new hubs include smaller bearings to reduce friction and now the brake calipers are mounted directly to them to reduce brake caliper flexing and make for an even more precise fit.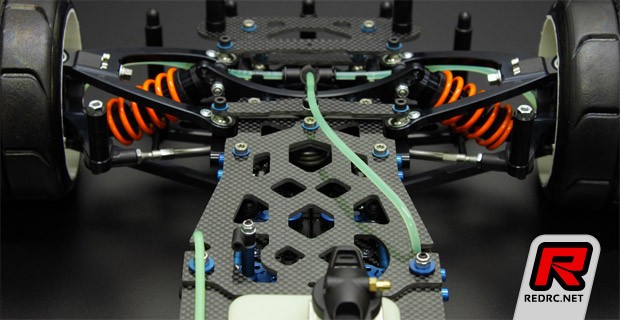 Other updates include a new servo saver which has centering balls, making it very precise and strong. New differential carriers offset the rear shock tower 6mm forward, and are modified to fix the new shorter rear wishbones and keep the same rear track-rod angle as in previous models. The new diff carriers are also lighter and have less screws for easier diff access. Finally a new diff carrier stiffener bracket with "X" design supports extremely high rear droop setups by giving more place for the rear roll-bar.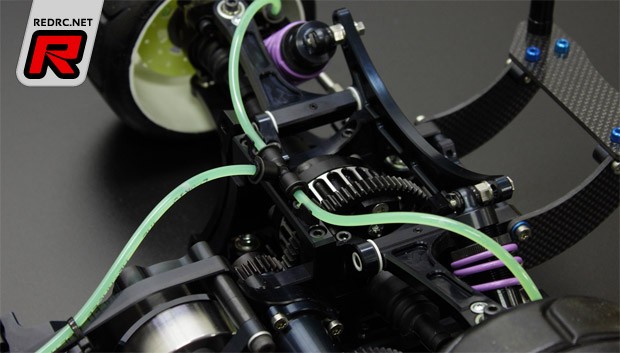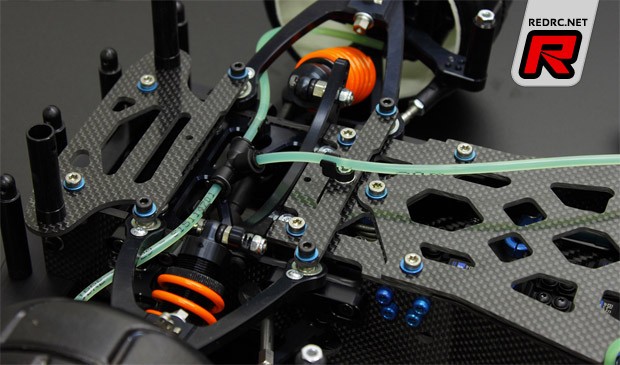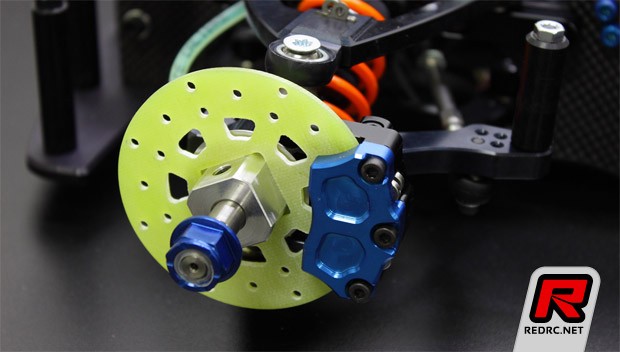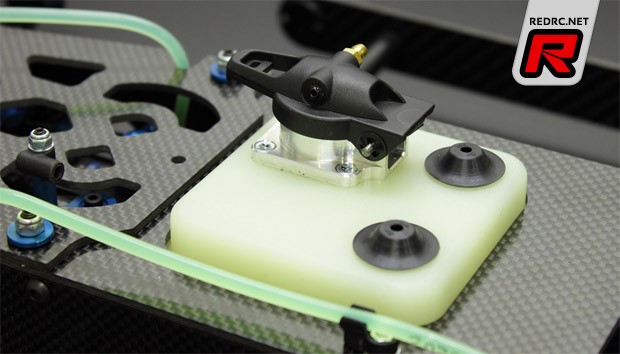 Source: RS5 Modelsport [rs5-modelsport.com]
---