February 25, 2015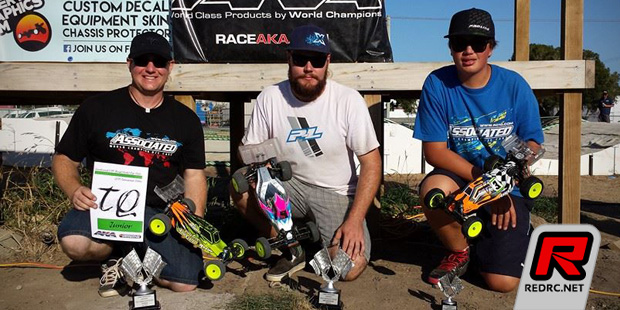 The 2015 1/10th Offroad Tasmanian Titles were held at the Goodwood RC Club in Hobart, Tasmania. The small but enthusiastic Goodwood club had prepared a fun and challenging layout for the racers and mother nature provided its own challenge with a searing Summer sun and temperatures in the mid 30s all weekend. Several racers flew in from the Australian mainland for the race including Ray Munday, Ash Peeler, Mark Rogers and Cameron Zammit, all looking to take the challenge up to local hero Sam Wells in the Modified classes. AKA Rebars were chosen as the control tyre for the grooved dirt surface. In addition to the normal classes, this was the first running of the newly sanctioned "Junior" class for under 16's with 2WD 17.5T buggies.

In 2WD Modified Ray Munday took the TQ from Sam Wells but after some extremely close racing in the finals Sam took out his 1st Modified state title with a popular win. Ray finished 2nd with 14 year old Cameron Zammit continuing to impress with a podium from Mark Rogers and Ash Peeler.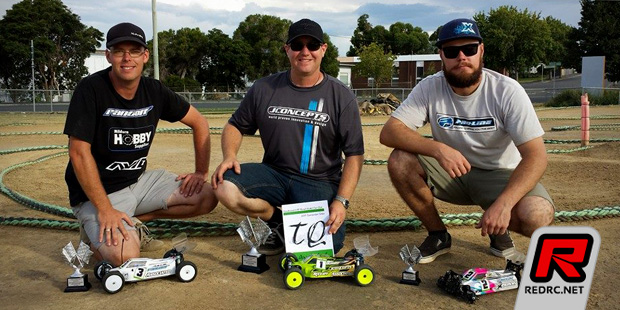 The 4WD Modified class had Ray taking the double TQ from Sam Wells and Mark Rogers. Mark Rogers took out A1, with Ray Munday winning A2 and A3 to take the overall 4WD title from Mark and Sam who finished 3rd.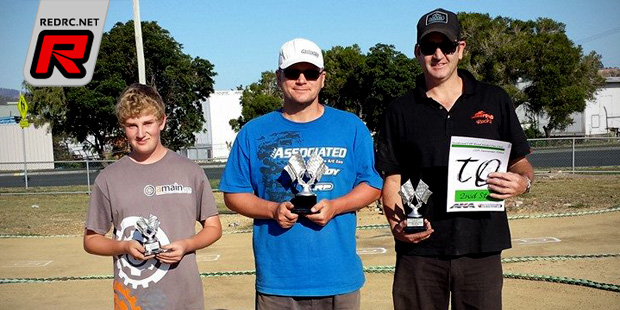 In 2WD 17.5T Leigh Cheeseman took the TQ from Andrew McKenzie. The finals came down to the last lap of A3 with wheel to wheel racing and Mackenzie taking the win narrowly from Leigh and junior Calvin James finishing 3rd.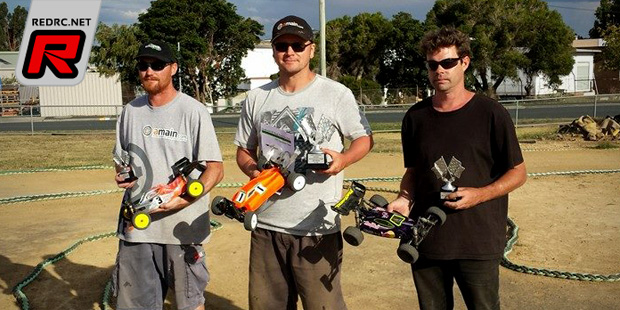 In 4WD 17.5T Andrew Mackenzie carried through his good form to also win the all-wheel 17.5T class with from Phil Reibel and Sam Betts.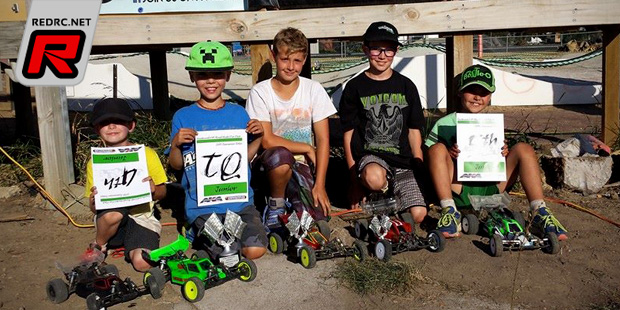 In the new Junior 17.5T class 9 year old Lachlan Munday took the TQ and he also went on to win all three finals to seal the inaugural title in this class. Tylar Jenni finished 2nd after putting in some fast laps and Sam Betts was 3rd.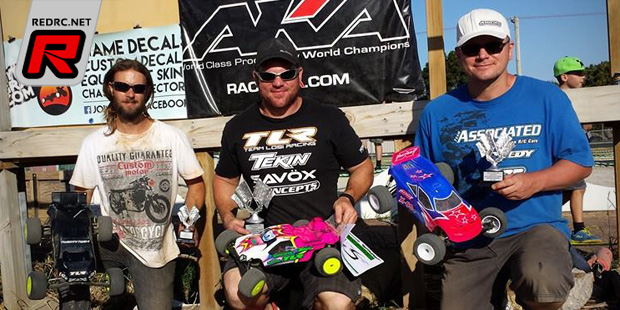 Ash Peeler was too strong in both SCT and Stadium Trucks, further reinforcing his title of the "truck master". Andrew Mackenzie continued his great weekend with 2nd in both truck classes, Cameron Zammit taking 3rd in SCT and Marcel Jenni 3rd in Stadium truck.
Thanks to Ray Munday for the report.
---