May 6, 2015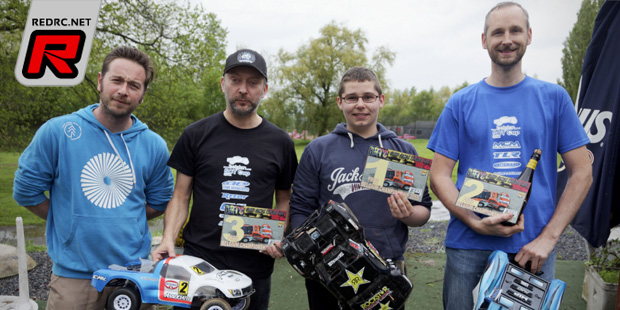 The 2015 season of the Belgian SCT Cup kicked off at the BRTC race track with a record entry despite a somewhat bad weather forecast for the weekend. The organising club as usual made for a fun and relaxed atmosphere and so everyone made the best out of the worse weather conditions that caused for an early end of the day after the third round of qualifiers when the track conditions became too dangerous for the marshals. In the Pro2 class Julian André (Team Associated) swept the first two qualification rounds in front of Nicolas Evens (TLR) who gained two 2nd places. Those two were the only ones running 43 second laps with Julian being more consistent over the 6 minutes. Behind them Philippe Hautecoeur (Team Associated) ended up in 3rd ahead of Nicolas Gandibleu (Team Associated).

In the Pro4 class, Nicolas Evens (TLR) took the first two qualifiers followed by Thierry Matthieu (Tekno) with a 2nd and a 3rd place finish. Philip De Keersmaecker (Tekno) completes the top 3 with a 3rd and a 4th places. Christophe Leurquin (Tekno) and Nicolas Gandibleu (TLR) both showed great speed but faced technical issues. With the race cancelled due to the weather the overall result was determined using the qualifying results meaning Julian André would take the day's win in the Pro2 class while Nicolas Evens came out successful in the Pro4 class.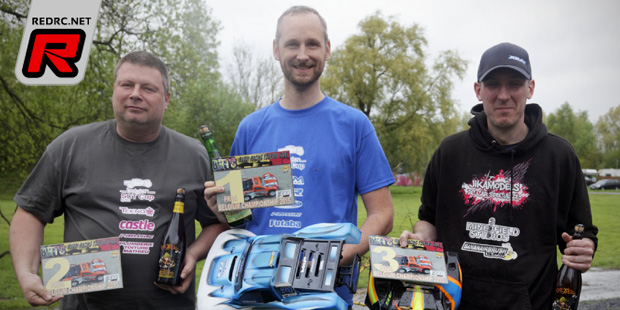 The second round of the Belgian SCT Cup will be held in Merchtem on the 7th of June.
Source: Belgian SCT Cup [belgiansctcup.be]
---