May 5, 2015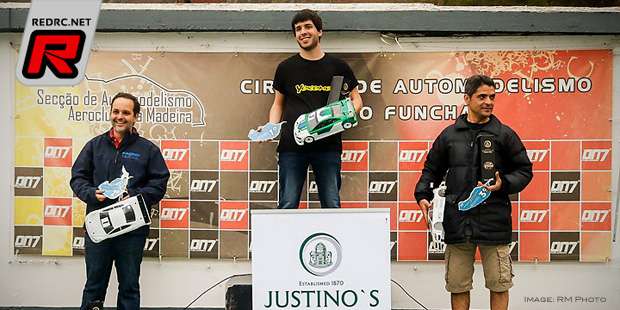 The second round of the Portuguese Electric On-road Nationals was held at the Madeira Island. Tyre wear would be a topic all weekend with drivers seeking setups to save tyres as much as possible. In the Touring Car Modified class Hugo Exposto took the TQ after the qualifiers despite this being his first ever electric race. In the Stock class Duarte Vasconcelos topped the timing sheets after the qualifiers. Come the finals the weather changed with light rain and fog coming up. In the Modified class Hugo Exposto was not able to defend his top position as he made a few mistakes in A2 and suffered from a blown tyre in the final A-main. This allowed Joao Martinho to take the win from Hugo while Luis Cortez rounded out the podium in 3rd place.
Touring Car Modified result:
1. Joao Martinho
2. Hugo Exposto
3. Luis Cortez
4. Joao Gaio
5. Jose Cordeiro
In the Stock class Joao Jardim came out successful after winning the second and third A-final. TQ Duarte Vasconcelos ended the day on the runner-up spot while Duarte Faria rounded out the top 3 result.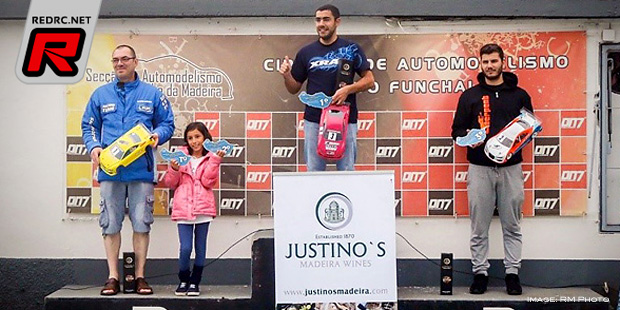 Touring Car Stock result:
1. Joao Jardim
2. Duarte Vasconcelos
3. Duarte Faria
4. Pedro Correia
5. Tiago Gomes
6. Fernando Sousa
7. Filipe Soares
8. Fernando Cardoso
Source: Xray [teamxray.com]
---