May 15, 2015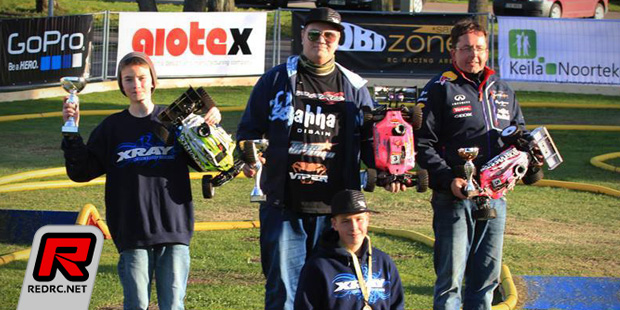 The first round of the Estonian 1/8th Off-road Nationals was held at the Tallinn Festival Grounds in Tallinn. The annual grass race was run in the two classes of 1/8th Nitro Buggy and 1/8th E-Buggy and in the Nitro class it was Rainer Ressar who took the win from Hendrik Lainemäe in 2nd and Kuldar Ilus in 3rd.
1:8 Nitro top 5 result:
1. Rainer Ressar – Xray/Alpha
2. Hendrik Lainemäe – Xray/FX
3. Kuldar Ilus – TLR/FX
4. Robin Ilus – TLR/FX
5. Romet Virkus – TLR/Novarossi
In 1/8th E-Buggy Hendrik Lainemäe took the win from Rainer Ressar with Karl Kasekamp rounding out the top 3 result.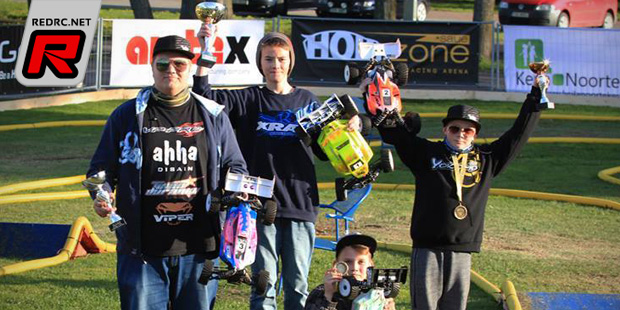 1:8 E-Buggy top 5 result:
1. Hendrik Lainemäe Xray/Tekin
2. Rainer Ressar Team Durango/Viper
3. Karl Kasekamp Team Durango/LRP
4. Mikko Mäkelä – na/na
5. Rihard Lainemäe – Xray/Tekin
Source: VP Pro [vp-racing.com]
---