May 14, 2015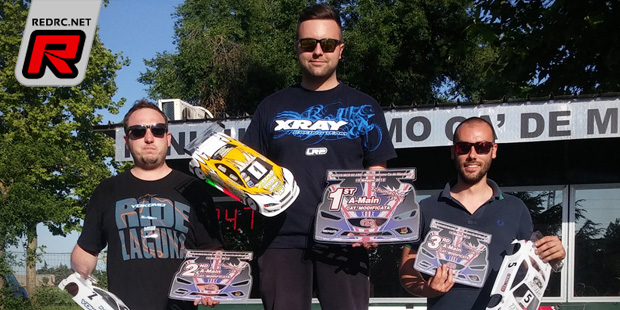 The Miniautodromo Cademandorli recently held the Schumacher Italy Day 2015 in the classes of Touring Car Modified, Touring Car Stock and Formula. The race attracted some of Italy's fastest electric on-road drivers and in the Modified class it was Alessio Menicucci who came out successful in front of Daniel Baldissarri and Maurizio Busoli.
Modified class top 10 result:
1. Alessio Menicucci
2. Daniel Baldissarri
3. Maurizio Busoli
4. Fabrizio Manicardi
5. Luca Torreggiani
6. Stefano Bettazzoni
7. Silvio Boni
8. Alessandro Ciaccheri
9. Simone Alleotti
10.Enrico Avoni
The Touring Car Stock class saw Nico Catelani walking away with the win from Nicola Fornasari in 2nd and Luca Giovannoni in 3rd.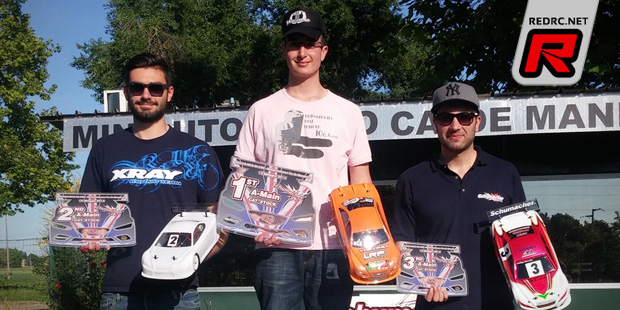 Stock class top 10 result:
1. Nico Catelani
2. Nicola Fornasari
3. Luca Giovannoni
4. Andrea Efficace
5. Gabriele Berselli
6. Mattia Dall'Oca
7. Lorenzo Bigi
8. Alessio Tolomelli
9. Maurizio Bicchi
10.Ludovico Tagliavini
In the Formula class Matteo Berlincioni grabbed the day's win from Stefano Luppi in 2nd and Alberto Montecchi in 3rd.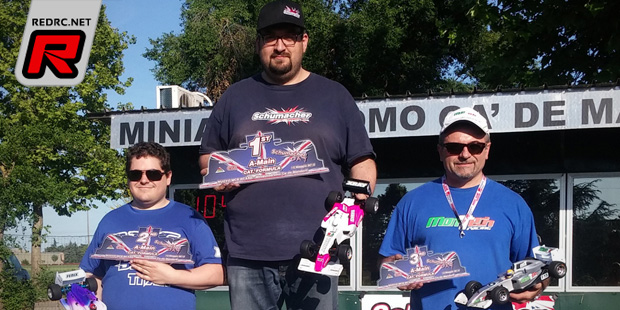 Formula class result:
1. Matteo Berlincioni
2. Stefano Luppi
3. Alberto Montecchi
4. Riccardo Fenili
5. Vittoria Fenili
Source: Schumacher [racing-cars.com]
---