May 19, 2015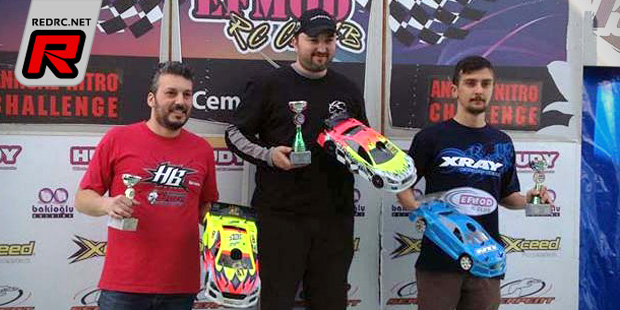 The second round of the Turkey On-road Championship was recently held in the classes of 1/10th Nitro On-road, Electric Touring Car Modified and Stock. With Turkey holding the EFRA 1/10th 200mm European Championships the interest in this class was pretty high with a total of 18 racers signing in, including two guests from Greece. The race was won by Nikos Karabelas in front of Mustafa Alp and Spiros Piknis.
1/10th 200mm top 5 result:
1. Nikos Karabelas – Capricorn
2. Mustafa Alp – Xray
3. Spiros Piknis – HPI
4. Halit Körge – Xray
5. Sertaç Palaz – Mugen
The Electric Touring Car Modified class had 11 entries with Kagan Aydin taking the win from Erol Ucar and Fatih Kaya in 2nd and 3rd respectively.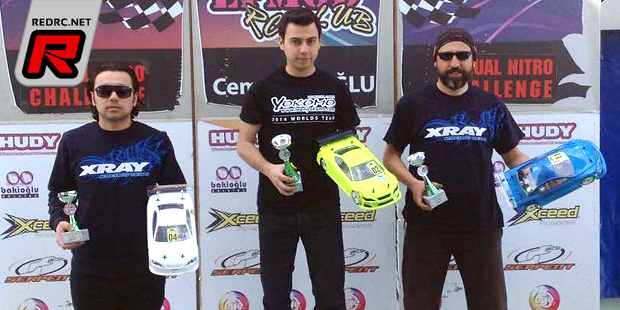 Touring Car Modified top 5 result:
1. Kagan Aydın – Yokomo
2. Erol Ucar – Xray
3. Fatih Kaya – Xray
4. Kayhan Ketenci – Xray
5. Deyvi Levitas – Xray
The Touring Car Stock class attracted a total of 20 racer and it was Arman Maralan who came out successful from Kayhan Ketenci in 2nd and Ali Kaya in 3rd.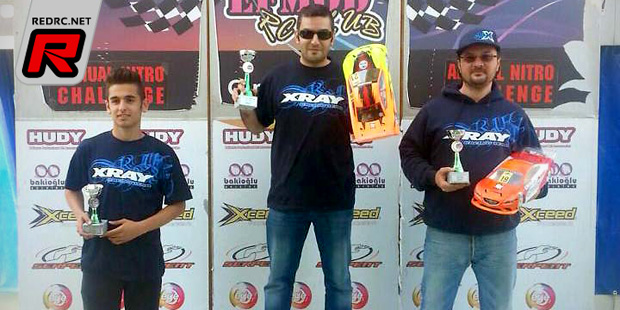 Touring Car Stock top 5 result:
1. Arman Maralan – Xray
2. Kayhan Ketenci – Xray
3. Ali Kaya – Xray
4. Onur Karacuhalılıar – Xray
5. Caglar Akmese – Team Associated
Source: Xray [teamxray.com]
---