June 13, 2015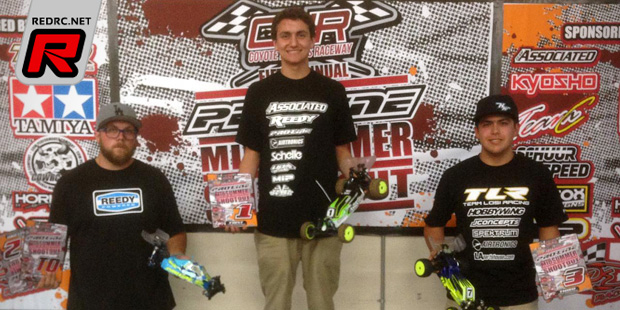 The 5th annual Pro-Line Mid Summer Shootout was held at Coyote Hobbies with the one day event having more than 260 entries. In the Expert Stock 2WD qualifying it was a dogfight for the TQ honors between Brendan Wheatley and Kamryn Ayers. They went back and forth throughout qualifying as Brendan got the TQ in round one only to have it taken by a dominating run by Kamryn in round two. Brendan went on to the Expert Stock Truck class to take the TQ overall with his round one time. In the Modified 2WD division, Cody Turner took the TQ and last but not least was rising star Jake Mayo. He nearly had the TQ in 2WD but was edged out by Turner in the final round of qualifying. That wasn't the case in the Modified Truck and 4WD divisions though, as he dominated Modified Truck qualifying and went to take the top spot in 4WD Modified with a perfect run in round two.

The mains were single 5-minute main events. This meant that you would need to drive clean, smart and make quick moves if you wanted a shot at winning the main events. In the 2WD Modified division final Cody Turner and Jake Mayo broke away from the field and fought the entire race for the top spot. With just over a minute left, Mayo sneaked by with a great pass and took the lead and maintained it for the rest of the race. Turner finished a close second.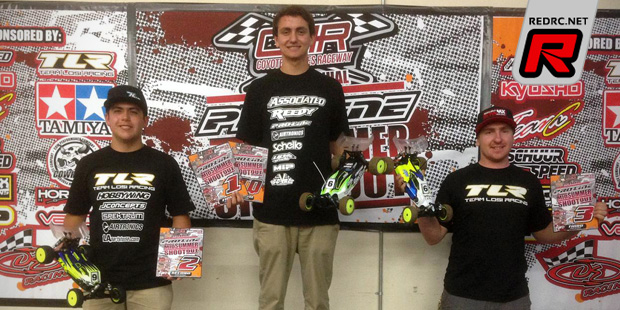 The 4WD Modified division saw pole sitter Jake Mayo being the man to beat in the main. From the start, Mayo pulled out an incredible lead, leaving the rest of the field to battle for second. In the end, Mayo had a 10-second lead over the field.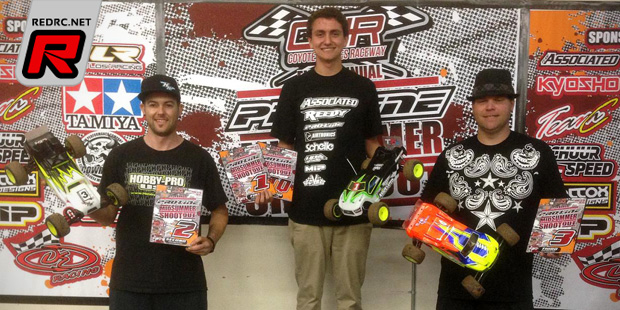 In Modified Truck, Jake Mayo drove his truck to a wire-to-wire win. This gave him his third title of the weekend.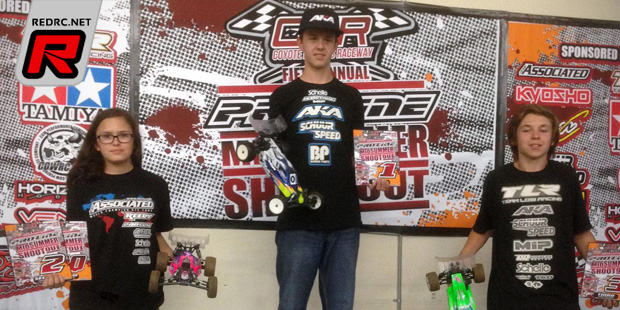 In the Expert Stock Buggy main Ayers started first, followed by Wheatley. For the first three minutes of the main they separated themselves from the rest of the field and were never more than a second apart. With just over a minute left, Ayers had a slight bobble that required marshal assistance and let Brendan take over the lead. Ayers put in a solid few laps and was really close, but couldn't regain the lead.
In Stock Truck, TQ Brendan Wheatley had a few early mistakes that put him back to fourth, but he battled his way through the top three and was able take the lead back, finishing in the number-one spot.
Source: Team Associated [teamassociated.com]
---