July 7, 2015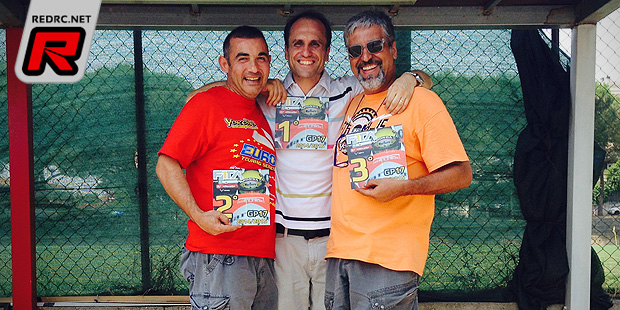 The F1ItalianSeries drivers met at the MiniAutodromo T5 for the final two GP of the 2014/15 season. The fight for the championship title was still on due to the double points rule at the final events and after two nice races with great sportsmanship Antonio Capuano, whose Mercedes caught fire in Q1, was very fast and he ultimately won both the GP 17 and 18 to snatch the overall title. Great performance also from the other competitors for the championship, Magnocavallo, Cardelli and Manciocchi. The team trophy was won by team RedBull of Cardelli and Cutugno. Davide Morgagni (Renault Ing) and Alessandro Bagagli (Mercedes) also showed great performance. The season finale was celebrated by a group dinner with a lottery and a body contest that was won by Roberto Sellani and his beautiful Toro Rosso.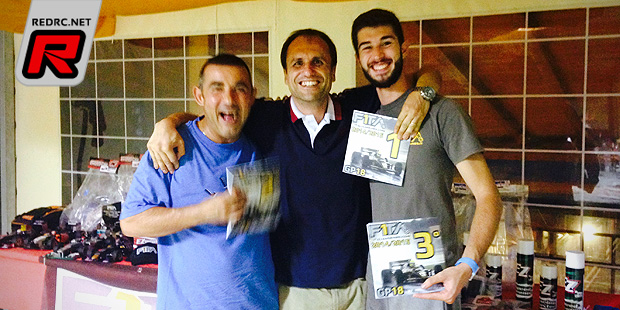 Top 15 result:
1. Capuano Antonio – 431 points
2. Luca Magnocavallo – 424 points
3. Massimo Cardelli – 410 points
4. Alessandro Manciocchi – 353 points
5. Daniele Cutugno – 279 points
6. Davide Morgagni – 250 points
7. Alessandro Bagagli – 191 points
8. Alberto Giorgio – 171 points
9. Andrea Nicosanti – 152 points
10.Marco Lenci – 152 points
11.Massimiliano Bellini – 136 points
12.Riccardo Barberi – 124 points
13.Zanninelli Fabrizio – 109 points
14.Alessandro Tittozzi – 95 points
15.Fabri Fabrizio – 90 points
Thanks to Andrea Nicosanti for the report.
---