July 1, 2015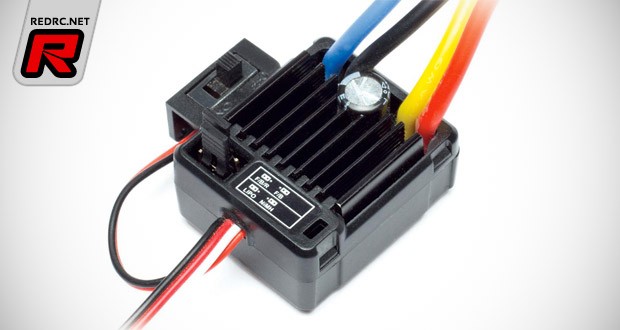 Reedy have introduced their new SC550 Brushed RTR ESC. Water-resistance means maximum reliability and compact footprint allows for easy installation in most 1:10 vehicles. Drivers can opt for forward/brake/reverse or forward/brake only operation as well as LiPo or NiMH modes, depending on the type of battery being used. World-class reliability, user-friendliness and an economical price make the SC550 an excellent alternative to costlier and more complicated brushless systems.
Features
– LiPo low-voltage cutoff protection
– Programmable run mode
– Fully proportional brakes
– Durable case with aluminium heat sink
– Water resistant
– Heavy-duty silicone wires
– Low-resistance T-plug battery connector
– Bullet motor connectors
Specifications
Cells: 2 LiPo, 6 NiMH
Suggested Applications: 1:10 buggy, truck, touring car
Resistance: .0008 Ohms
Brakes: Proportional
Motor Limit: 540/550 15-turn
Reversible: Yes
Low Voltage Cutoff: Yes
Dimensions (mm): 36 x 30 x 18
Weight: 40g (1.4 oz.)
Power Wires: 16-Gauge Silicone
Connector: Battery: T-plug. Motor: Bullet.
Source: Reedy [teamassociated.com]
---