September 23, 2015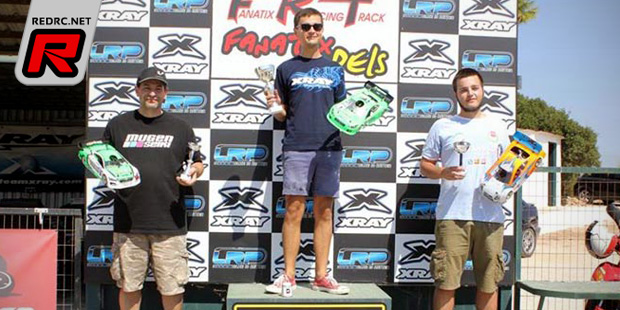 The second running of the Xray Challenge Greece was again held at the Fanatix Race Track just outside of Athens with some 50 entries for the electric and nitro classes. Held over a single day the fun and entertaining event would see the attendance of Xray's Alexander Hagberg who competed in the electric and nitro classes. In the nitro class, Alexander managed to take the TQ position after a fast and clean run, some 8 seconds in front of Greek driver John Sotiropoulos, and the Xray pairing of Nikiforos and Dimitrios.

Alex then went on to win the 45-minute encounter as well after a trouble free final. A good tire and fuel strategy that paid off with the win, some 12 seconds in front of Sotiropoulos.
200mm Nitro final result:
1. Hagberg – Xray
2. Sotiropoulos J – Mugen
3. Likaris – Shepherd
4. Sotiropoulos S – Mugen
5. Nikiforos – Xray
6. Platanas – Mugen
7. Dimitriou – Xray
In the electric class, Alex could take the overall TQ position with a steady FTD run. He followed that up by taking tone to tone wins in all three mains while Nikos followed him closely especially in A3 and did a good job to take the runner up spot. Another Greek Xray driver, Papachristos, managed to finish 3rd overall after a solid drive.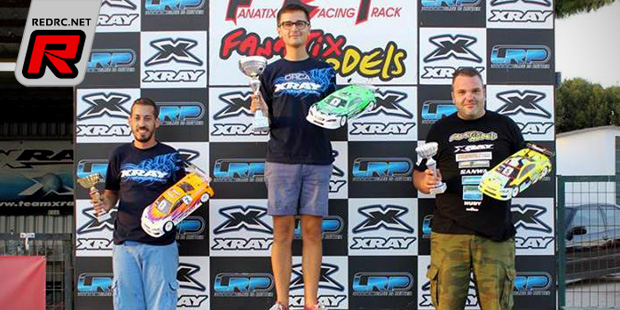 Electric TC final result:
1. Hagberg – Xray
2. Georgiadis – Xray
3. Papachristos – Xray
4. Doucakis – Awesomatix
5. Batas – Yokomo
6. Bakirtzis – Tamiya
7. Niotis – Xray
8. Gavriilides – VBC
9. Bourdelod – Xray
10.Argi – Kyosho
Source: Xray [teamxray.com]
---