October 19, 2015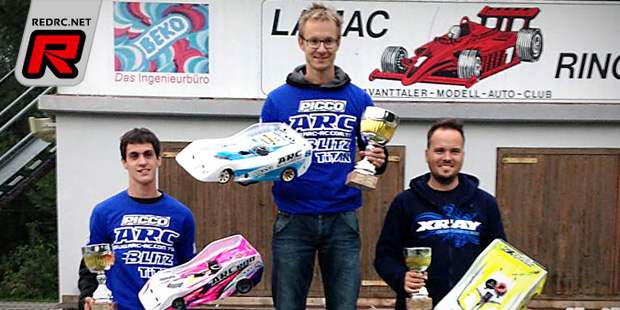 The Alpe Adria Masters 2015 recently concluded with the third and final round held at the LAMAC track in Austria. The very technical but smooth track layout attracted some 60 drivers despite a less-than-pleasant weather forecast for Saturday. In the 1/8th Nitro On-road class local driver Herfried Pucher (ARC/Picco) took the win from Nejc Mihelic (ARC/Picco) and Jernej Vuga Stendler (Xray/Reds Racing). As for the overall result, the third place at the final round of the three race series handed Jernej the win from Nejc on the runner-up spot. Roland Riegler (Capricorn/Picco) would round out the top 3 result.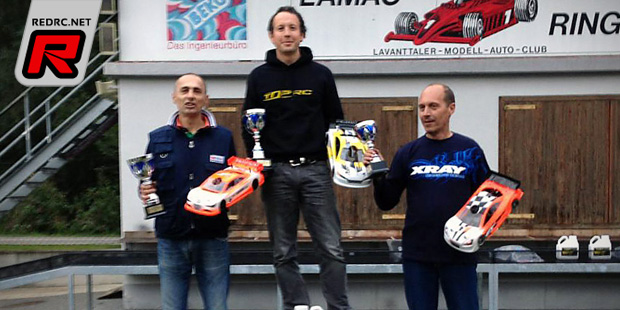 The 1/10th Nitro Touring class had Alojzij Osvald (Xray/Reds Racing) winning the final encounter from Vladimir Knehtl (Serpent/Picco) and Gabor Laszlo (Xray/Orcan). In the overall standings Gabor would end the series on top of the podium in front of Paolo Mariuzza and Vladimir Knehtl. In the 1/10th Touring Open class Toni Eder grabbed the day's win from Michael Herzog and Domen Lipnik in second and third respectively. As for the overall standings Giovanni Battaglia would take the title from Luca Bosa in second and Matej Miklavec in third.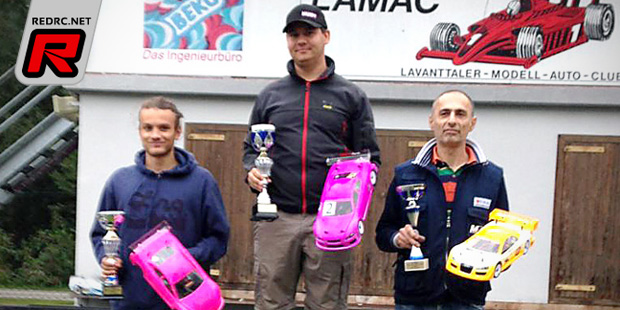 The Touring 13.5T Stock class had Jan Pernarcic coming out fastest at the final round to take the day's win from Lucas Plattner and Vladimir Knehtl. Overall the victory went to Stanislav Kokol from Gasper Raybar and Alessandro Freno.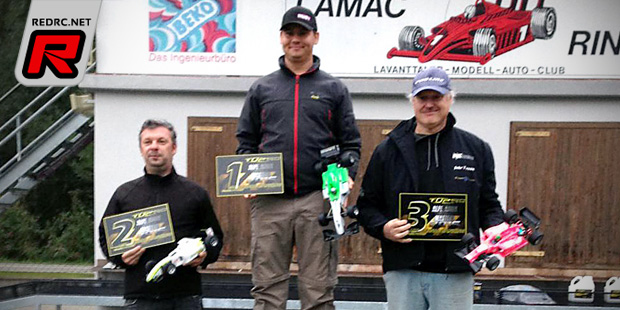 Finally in the Formula class it was again Jan Pernarcic who took the day's win, this time in front of Borut Svolisak and Michael Selner. The top 3 result of the final round would also apply to the overall podium result of the 2015 series.
Source: Xray [teamxray.com]
---